Reading time:
14
minutes
An infant car seat is probably one of the most important gear parents-to-be have to think through and purchase. Many hospitals comply with the guidelines of the American Academy of Pediatrics and don't discharge a newborn until a member of staff confirms the presence of an infant car seat. So driving your partner from the hospital with a new baby or traveling around the country in your car, an infant car seat is a must-have.
CDC claims that one of the leading causes of child injury is motor vehicle crashes. However, with so many different models on the market one's head will just start spinning around, provided the pressure to choose the safest infant car seat for your little muffin.
The NHTSA (National Highway Traffic Safety Administration) report states that 325 kids under 5 years old were saved by the use of car seats, but in 59% of cases, car seats for children are used incorrectly.
It's going to be your big decision, so we've consulted parents and a CPST (Child Passenger Safety technician) on car seats for infants in a range of styles and budgets, researched two dozen seat models, dug into hundreds of reviews, including at Wirecutter, BabyGearLab, Business Insider, Mommyhood101, and YouTube to help you with that.
Top 5 Best and Highest Rated Infant Car Seats 2022
#1. Best Affordable Infant Car Seat: Graco SnugRide SnugLock 35 Elite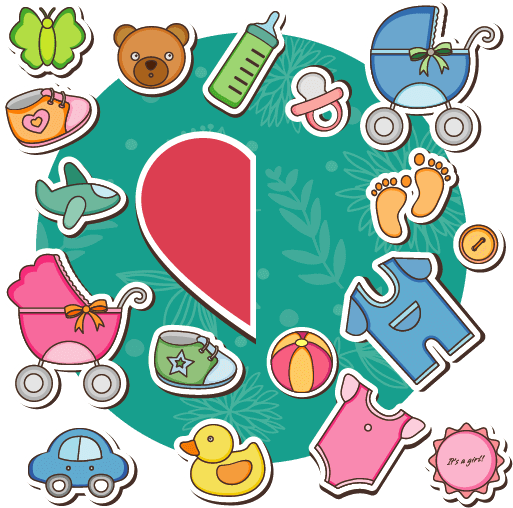 Graco SnugRide SnugLock 35 Elite
$180.52
Graco SnugRide SnugLock 35 Elite is a perfect model of an infant car seat that combines all the necessary features and comes at an affordable price.
The SnugRide SnugLock 35 Elite can be proudly called the best infant car seat 2022 due to its specifications and safety issues. The SnugRide 35 Elite was introduced in 2017 and since then it has gained its popularity and thousands of positive reviews. This baby seat can be used in a rear-facing mode for infants weighing 4-35 lbs. It comes with SnugLock technology that allows hassle-free installation in three simple steps and a Simply Safe Adjust Harness System which adjusts the headrest and harness together.
The SafetyCore Energy Absorption Zone which this Graco infant car seat is equipped with absorbs frontal impact forces while Safety Surround side impact technology protects your kid from all sides. Click Connect Technology allows for a one-click attachment to Graco bases and strollers. The adjusted base has a 4-position recline and a special bubble indicator to inform you the installation was completed.
The Graco infant car seat is pretty easy to clean and take care of as it comes with a machine-washable canopy and cushion. By the way, the rotating canopy with visor and window provides not only protection but also shade to make the baby feel even more comfortable.
This infant car seat is compatible with most strollers available on the market with the purchase of an adapter and Graco strollers like the Ready2Grow.
The Good:
Meets the U.S. safety standards and has good crash-test results;
Easy to install;
4 recline positions, adjustable base, and bubble level indicator;
The harness and headrest are adjusted together;
Removable cushions for newborn's head and body support.
The Not So Good:
The canopy is getting in the way of the handle;
Somewhat heavy for people with blood pressure or women with C-section.
---
#2. Safest Infant Car Seat According to Car Seat Safety Ratings: Britax B-Safe 35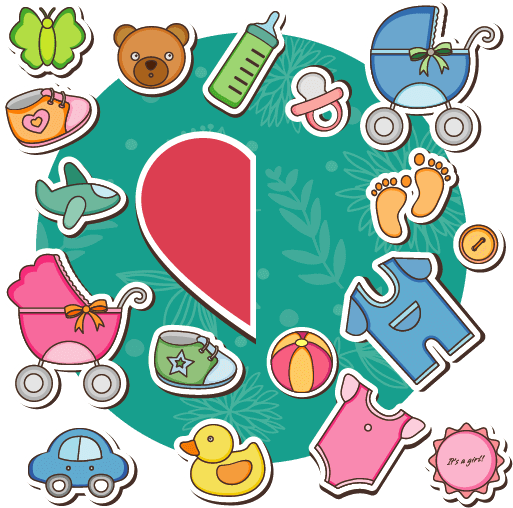 Britax B-Safe 35
$199.99
Britax B-Safe 35 combines perfect design, high-quality safety features, and has the highest ratings as to the ease of installation if compared to other brands.
This Britax infant car seat stands out from the crowd due to its ease of use. It is rear-facing and it comes with a carrier and base designed for impact-resistant safety and the comfort of your baby. The base has push-button LATCH connectors and center-pull straps which indicate whether the seat has been safely and securely installed in your vehicle.
SafeCell Impact protection has a steel frame of outstanding strength in the carrier and an energy-absorbing base which will compress in case of a car accident. You can adjust the harness with four different positions, however, it isn't possible with the baby in the seat as the straps have to be adjusted from the back. The base recline indicator shows whether the car seat was installed properly.
Britax B-Safe 35 is compatible with any Britax Click&Go stroller, the City Mini, Mountain Buggy Nano, BOB Revolution Pro, Thule Urban Glide 2, and many other models; but make sure you've purchased an adapter. It is incompatible with Uppababy strollers though.
The NHTSA (National Highway Traffic Safety Administration) gave it excellent marks in several categories; and the infant car seat base received a 5-star rating in an independent evaluation.
BabyGearLab found it more difficult to install without the base and with the belt compared to other infant car seats that were tested by them. Wirecutter conducted a side-impact crash test that was passed and a front-impact test where the B-Safe 35 had a good chest-impact score (higher than that of the Chicco KeyFit).
The Good:
Easy and quick installation;
Energy-absorbing steel base;
Large canopy to protect the baby from the sun;
Side impact protection;
Airplane compliant;
Good fabric;
Good safety ratings.
The Not So Good:
Pretty heavy and big;
May not fit some cars;
Big babies may not feel comfortable.
---
#3. Best Infant Car Seat: Chicco KeyFit 30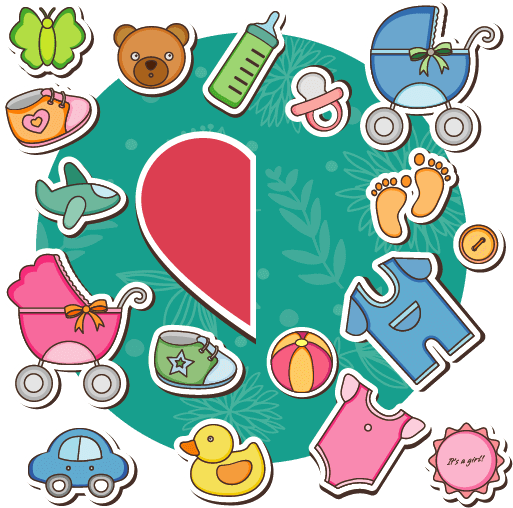 Chicco KeyFit 30
$199.99
Chicco KeyFit 30 is safe, reliable, and overall the best baby seat. It is very easy to install, high rated, and pretty stylish.
The KeyFit 30 refers to the maximum weight limit in its name which is 30 pounds. It meets the federal crash test requirements and has exceeded the specifications in terms of safety features. The seat is equipped with a 5-point safety harness that can be easily strapped around the infant. The button chest clip allows for easy tightening and release.
The energy-absorbing foam the seat is filled with provides greater comfort during the rides and additional protection for a baby in case of a collision. Chicco KeyFit 30 has a unique LATCH system that is quite easy to use. The bubble level indicator located on the base helps find the proper angle when installing infant car seat.
The KeyFit 30 is compatible with most brands of strollers, e.g. Uppababy Cruz, Mountain Buggy Nano, Baby Jogger City Mini 2, Thule Urban Glide, BOB Revolution Pro, but it needs a special adaptor to be installed (unless it is included with the stroller). So just click it in and you're ready to go.
This model is considered the Top Pick by Mommyhood101 and Best Value by BabyGearLab.
The Good:
Easy to use and install;
Excellent crash test scores;
Affordable price;
Seat belt lock-offs;
A good fit for preemies;
Front adjust harness.
The Not So Good:
Somewhat heavy if compared to other brands;
Small canopy;
Not breathable padding.
---
#4. Easiest Infant Car Seat to Clean: Maxi-Cosi Mico 30 with Base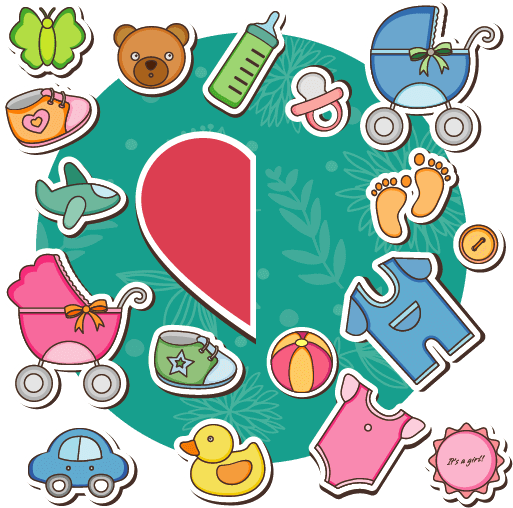 Maxi-Cosi Mico 30
$199.99
The Maxi-Cosi Mico 30 is one of the most popular models for infants due to its numerous advantages and nice upgrades.
The Mico 30 has been on the market for quite a while and has earned thousands of positive reviews and gave thousands of infants the pleasure of staying in it during drives. The car seat has a wedge cushion insert which will be a great add-on if you have a preemie whose weight is 4-5 lbs, buckle and harness strap covers, and a round insert for head support. All this makes it the best infant car seat.
There is a recline angle indicator that is built on the side of the carrier, however, the base doesn't have any but can offer three recline positions that can be adjusted at the back. The Mico is pretty easy to install with the help of push-on lower LATCH connectors, without the base or with a seatbelt. Note that this infant car seat doesn't have a lock-off device so, first and foremost, make sure to check how the seatbelt locks. As some cars possess switchable retractors, some have seatbelts that lock to keep the baby seat tightly in place, in some you can find locking latch plates.
The cover of this infant car seat is made from self-wicking fabric and it is easy to remove when you're going to wash it. Another advantage of this model is that you can use both a washing machine and a dryer (on low heat, though)!
The Maxi-Cosi Mico 30 is compatible with all the available strollers with an adapter (purchased separately or included with the stroller).
The Good:
Quite easy to install;
Big canopy;
FAA certified to be used on planes;
Compatible with lots of brands of strollers;
Anti-rebound technology increases the safety of the base;
Lightweight and easy to carry;
Big lifespan.
The Not So Good:
It isn't possible to fasten the seat without the base except for the American seat belt path;
It is more difficult to adjust the height of the harness;
No recline angle indicator on its base.
---
#5. Most Environmental Friendly and Stylish Infant Car Seat: 2018 UPPAbaby MESA Infant Car Seat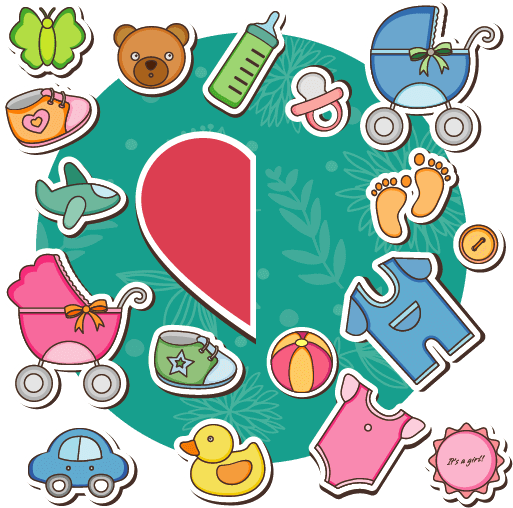 2018 UPPAbaby MESA
$299.99
UPPAbaby MESA is another great infant car seat option among those available on the market. Its price may be a bit higher but the seat is totally worth every penny.
The UPPAbaby MESA is a car seat for infants that received new design in 2018 but it remains the same due to its characteristics. The only changes it has got are some added colors. This infant car seat is the winner in the category of installation as it was made to be 100% intuitive to eliminate any human error. Caring Parents' Choice claims this feature to be one of the top priorities when it comes to selecting the best infant car seat.
The materials that were used in this seat don't contain flame retardants so if you worry about chemical exposure, this infant car seat was made especially for you. For urban dwellers, the UPPAbaby MESA is the most friendly car seat for taxis, compared to other models on offer.
The weight range of 4-35 pounds allows carrying preemies in this seat, so it includes low harness position, wedge, and infant insert. Parents of few-months-old kids stated that it was hard to buckle the seat even after the insert for infants was removed. So it means there's a chance your baby outgrows this seat pretty soon.
Among the safety features, the car seat can boast of side-impact protection foam and LATCH straps. To ensure the proper incline angle, on the base, there's an adjustable foot containing a level indicator. Installation with the LATCH is easier than using the base, however, it isn't trickier than that in other seats.
The Uppababy Mesa is compatible with all Uppababy strollers, the Cruz, the Minu, the double stroller Vista, and the Thule Urban Glide 2. It scored the best out of four seats tested for seat angle by Wirecutter's front-impact test and passed the side impact-test as well. What concerns head impact, the scores were weaker but acceptable. Also, we couldn't find any crash data available at the NHTSA when we were conducting our research.
The Good:
Easy installation without the base;
Retractable LATCH straps;
Push-on connectors;
Adjustable foot on the base;
Tightening and level indicators on the base;
Flame-retardant materials.
The Not So Good:
High price;
Heavy and may be big for some cars;
Kids can grow out of this car seat before reaching the size limit set by the manufacturer.
---
Complete Buyer's Guide That Will Help You Choose the Best Infant Car Seat
What's the best car seat for my baby?
This question is asked every day by hundreds of parents trying to find and buy the top-rated product. To answer this question, we at Caring Parents' Choice have prepared a detailed and structured insight into this topic, and we are ready to guide you through the debris of information.
What to Pay Attention to When Deciding Which Infant Car Seat to Look for?
Every car seat that is sold in the United States must meet the federal safety standards of the NHTSA (National Highway Transportation Safety Administration). Though some guidelines may differ from state to state, the same benchmarks around infant car seat installation and safety have to be met. The NHTSA has a special ease-of-use installation database which helps to find what infant seats are installed easily and have clear instructions. Caring Parents' Choice had a deep insight into it before providing you with this guide.
When choosing the best infant car seat, make sure you take the following features into consideration:
Ensure the car seat fits in your car. Yes, infant car seats may have different shapes and sizes, and some do not fit small cars. Look at the dimensions carefully before buying a seat and mind the make of your car;
Mind the fabric. It shouldn't be all about your taste and preferences but also about the ease to wash and durability;
Make sure it is installed easily. Some prefer installing infant car seats on a special base while others use LATCH (Lower Anchors and Tethers for Children) or regular seat belt systems. By the way, according to the Department of Health in New York State, practically all child safety seats that were manufactured after September 1, 2002, need to have LATCH systems. Both variants are equally safe. The only difference lies in time management and convenience. If it's okay for you to spend some more minutes to fasten the seat belt instead of just clicking it into the passenger compartment, then it's okay;
Safety indicators and extras. There are seats that come with an indicator to signal that they were installed correctly and a built-in leveling system. Besides, additional features include padding, shock absorption, and high-quality materials;
Compatibility with a stroller. It's much more convenient to snap your infant car seat into a stroller frame. Among the variety of options, you can find the so-called travel systems which are a set of an infant car seat and a stroller. However, if the seat you've chosen for your newborn differs from the stroller, the market offers a variety of separate adapters that can unite the two items.
New vs. Used: Which Infant Car Seat to Choose?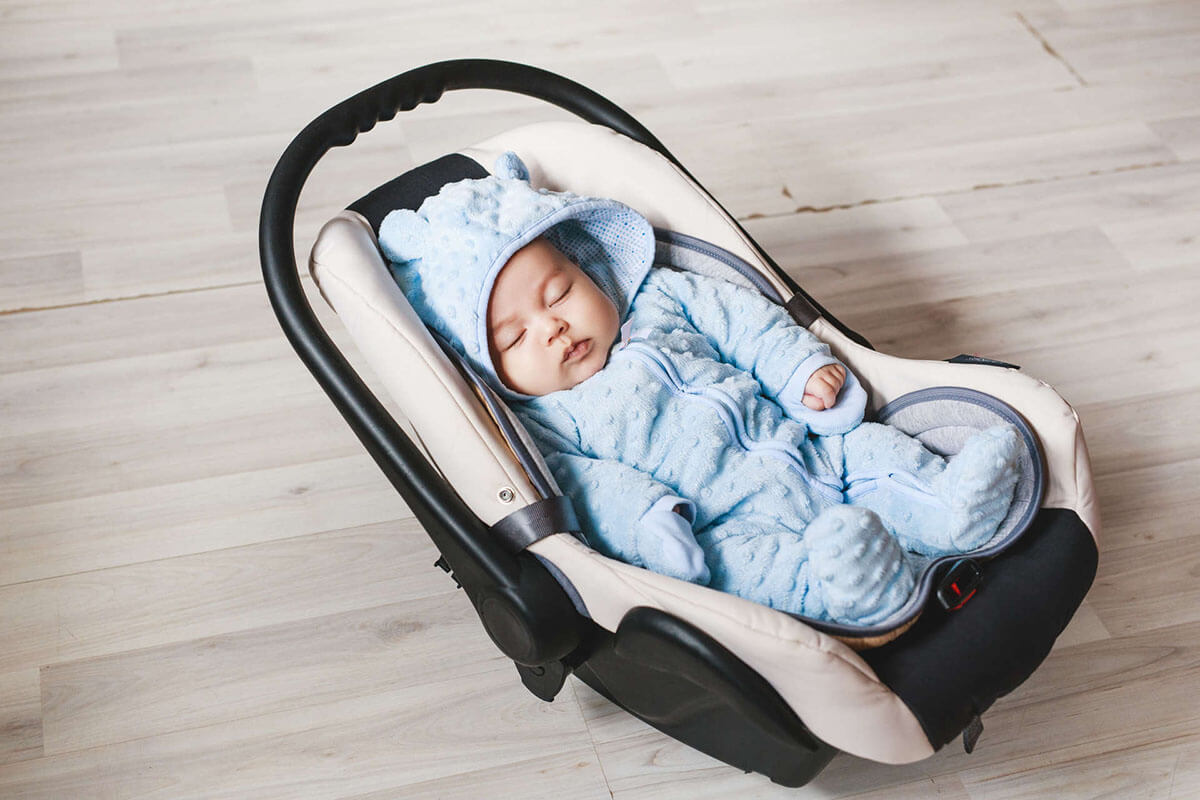 We can provide you with a number of reasons why we don't recommend that you opt for a used infant car seat. The main one of them is that as a buyer, you cannot be sure of the history of the secondhand seat you are going to purchase. You never whether it has already expired.
Yes, car seats do expire. Their lifespan ranges between 6 and 10 years, and some may last even less. But the most crucial thing is to know whether it has ever been involved in a car crash. Even if the seat looks fine and undamaged, it doesn't necessarily mean that the inner parts are all there, so it's not a good idea to rely on the seller's word of honor.
Buying new products is always better in terms of quality and safety. Look through the available options to buy an affordable infant car seat.
Mind the Safest Place for an Infant Car Seat
You must know that your baby has to be placed in the back seat, right? But even there you have a spot that is considered to be the safest of all. A study conducted in 2008 concluded that the middle place at the back seat is 43% safer for an infant than the ones closest to both doors.
However, there are cases when it's not the best option:
If you use the LATCH system. Many car makes do have the lower anchors for the middle seat, but most models come with one set for every outboard seat. And it won't be safe to borrow that lower anchor from those two. The issue concerns the safety of your child, and most people neglect this advice using the lower anchors in the central position, which is NOT allowed. So if you use LATCH, you will need to choose either of the outboard seats to place the infant car seat;
If the manual of your car says otherwise. Some vehicle models just aren't able to accommodate an infant car seat in the back seat middle. Among the reasons manufacturers advise against it are the uneven surface of the back seat, narrow spaces, and no seat belt, or available LATCH anchors.
Thus, either you use a seat belt or LATCH system to install the baby seat, ensure it is done snugly. Only then is it safe to drive around with a baby.
How to Install an Infant Car Seat
Step 1.
Start with the instruction manual provided by the manufacturer and the manual on your vehicle concerning car seat installation. Any car seat has to be installed with the help of either the seat belt to keep it in place or the lower anchors. If your choice is the seat belt, you have to be pretty careful about the right way to lock the seat belt in your vehicle. Just because every vehicle and car seat is different, it's better to check with the vehicle owner's manual.
Step 2.
Place the car seat at the back row of seats of your car and follow the directions outlined in the manufacturer's instructions. The infant car seat must be secured tightly. Make sure it doesn't move from side to side or from front to back more than one inch.
Step 3.
Make sure the recline angle is correct. Many infant car seats have adjustors or special built-in indicators that will be of great help at this stage.
How to Fit Your Baby in Car Seat Correctly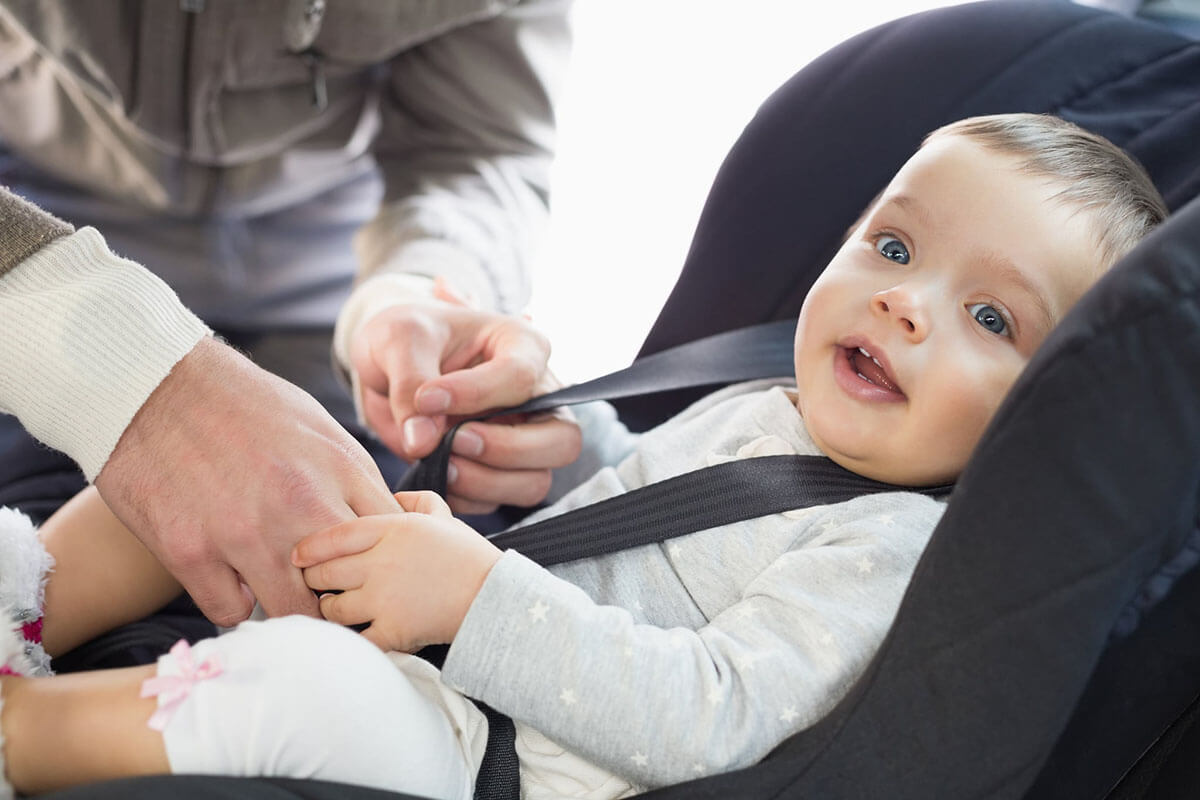 Position the harness on your baby properly. The straps shouldn't be twisted. They have to be flat and placed through the slot which is below or at the shoulders of the baby.
The harness has to be buckled and the chest clipped and tightened.
Ensure the chest clip is at the level of your baby's armpits. You can check whether it is snug enough by trying to pinch extra material at the shoulder. When it's not possible, you're good to go.
---
FAQ
What's the difference between infant car seat and convertible car seat?
An infant car seat is produced specifically for infants and younger babies. Such seats are used from the first day till your baby reaches the maximum weight and height limit and are always rear-facing. They are designed to be attached to a special base that is installed in your car. When necessary, the infant car seat just clicks in and out, which is an easy way to get your little one in and out of the car. Most infants outgrow this type of car seat by age one or even less.
Convertible car seats "grow with your kid" and can be transformed from rear-facing to forward-facing for toddlers. Some convertible seat models can be used for infants. But they are just too heavy to carry around, and it's quite challenging to take them out of the car. 
When to switch from infant car seat to convertible?
Usually, it depends on the age and weight of your child. There are laws that govern the use of infant car seats, and these laws differ from state to state. We have written about child safety seat laws in greater detail.
How long can an infant car seat be used?
Generally, it's until your baby reaches the maximum height or weight limit. So basically it's around 8-9 months old. However, the AAP recommends that a seat be rear-facing until kids are at least 2 years old or 22-40 pounds and installed in the back seat.
Why can't infant car seats be placed in the front?
This is done to protect the baby from a serious or fatal airbag injury in case of a car crash. This is exactly the reason why an infant car seat must be rear-facing. If you must place your baby in front seat (and such situations just happen), make sure you've pushed the passenger seat back as far as possible.
Can one infant car seat be safer than the other?
Both expensive and cheap infant car seats must meet certain standards and pass crash tests. The only difference will be in comfort features and the quality of materials. Ensure you've listed all the needed features before the purchase because if you buy the seat and add them later, it can eventually make your baby less safe.
---
Final Words
Any new infant car seat you've chosen will be safe and keep your baby secure while traveling. We have studied tons of consumer reports and virtually all the safety ratings for infant car seats and believe that our reviews and detailed buyer's guide will help you choose the best infant car seat that will meet all of your needs and expectations and fit your budget. This is because your baby deserves the best.