Reading time:
4
minutes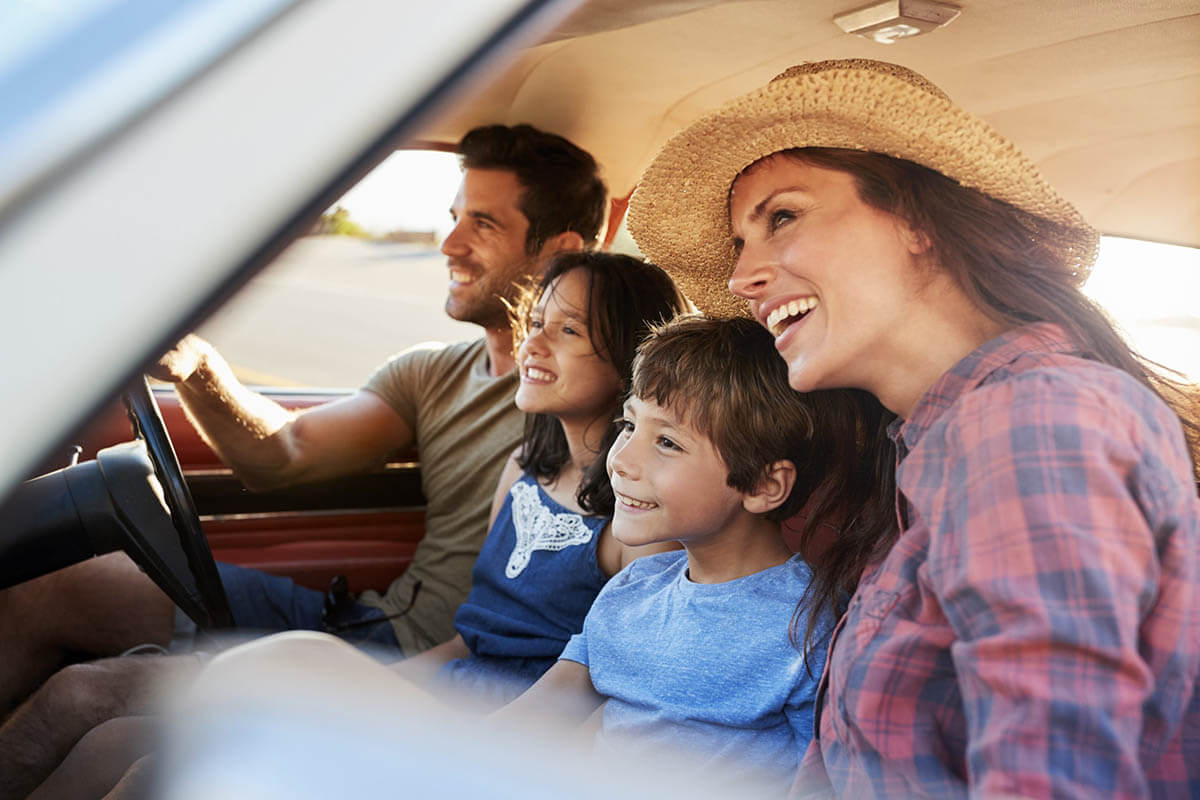 From time to time, everyone strives to get outside and go somewhere with their family. If you have kids, a simple vacation can turn into an unpredictable and stressful time. To avoid this, you have to think over lots of things and plan every detail to make your vacation enjoyable and hassle-free.

These tips will help everyone who wants to travel with kids and relax at the same time. It's real, we've checked!
#1. Rethink Your Insurance Plan.
Yes, it's not the very first thing you might think about. But, not every company and not every plan covers the trips. It doesn't matter if we are talking about traveling abroad or local tours. Just see what your current insurance plan offers and change it if you need it.
Suppose you are traveling with small kids or the ones that are way too active. In that case, it's best to purchase additional medical insurance. In case someone needs medical help, it will be much easier to get with this option.
#2. Ask the Hotel for Child-Proofing Options.
Kids are our little explorers, and you have to remember that. So you don't need to pack all the child-proofing stuff with yourself. Just choose a kids-friendly hotel. If you take care of the kids' safety in advance, you will feel much more relaxed during the vacation.
If you are going on a long road trip with little kids, please take everything with yourself, from diapers to antiseptic. We recommend avoiding long road trips with little kids because it is more stressful than relieving. But if you crave to take your kids with you for camping or a road trip, prepare yourself for everything.
#3. Never Let Kids Get Bored.
Little kids can make a lot of mess and turn the vacation into hell if you don't take care of occupying them in advance. You can buy some toys, games or make something with your own hands. Giving a kid a phone or a tablet is a bad idea, despite its seductiveness. You need to talk with them and play with them and always be there for them.
Practice active games with your kids. When they are physically tired, they sleep well. In this case, you can enjoy your vacation with no worries.
#4. Buy a Kid Tracker.
Children are little explorers, and they can go everywhere into the unknown. So let it be unfamiliar to them, but not for you. Buy them fancy devices that look like watches or rings with built-in trackers. You will avoid the anxiety of losing your kids and can enjoy the vacation to the fullest. GPS devices come in many colors and forms, so your kids will happily wear them. You can even promise them to buy one as a gift for good behavior. It's a two-in-one move!
#5. Know Everything About Your Destination.
Not every place is open for you if you are traveling with kids. Explore the area for overall safety. The location can seem just perfect from the photos you saw on Instagram, but in fact, it can have a high crime rate.
Before you go somewhere with your kids, ask the locals on forums whether it is safe there. It's best to start the research months before your trip. The situation can change from year to year, from season to season, so don't limit your research to googling some articles and watching some bloggers.
#6. Teach Your Kids How to Behave in Different Situations.
They should follow strict algorithms practiced many times before you go somewhere. Analyze all the possible situations that can happen and have a way out in any possible case. Teach your kids how to seek help if they got lost. Tell them what they are allowed to do and what they aren't.
Always make your kids wear bright clothing so that they could be found by someone else if you cannot see them. Tell your kids that if they got lost, it's ok to seek help and behave loud. But it's always best to stay in one area than trying to find parents wandering in an unknown city.
#7. Buy or Write Useful Information Cards.
If your kids are far away from you for some reason, they can have these cards as guides inside their pockets. Those cards should contain significant numbers and names, the name of the hotel where you are staying. Also, include the numbers of the local police and emergency services.
Tell your kids that in case they get lost, they can show these cards to adults. Let them know it's safe to share the information mentioned on the cards with anyone. It's best if you let your kids remember the info mentioned there. Laminate the cards so that they could be handled in every weather.
#8. Take the Essential Medical Stuff with You.
There is a 99.9% probability that your kids will get lightly injured at least once during the trip. You should prepare yourself for that, so pack all the necessary stuff like band-aids, ibuprofen, some sorbents. Unknown food can cause an unpredictable digestive reaction, especially if you are going to some tropical countries.
The items in the medical kit can change by the country you are visiting and the type of rest you prefer. But still, it's better to bring some medical necessities from home than to seek the nearest pharmacy. Read the recommendations by CDC and pack what you might need to avoid stress on the road.
#9. Choose a Child-Friendly Place.
It will be perfect if the hotel you are going to stay in will have kids' rooms or animation. In this case, you won't be the one responsible for the quality of your child's holidays. If you are a museum-lover, find a room for your kids nearby.
Think about the destinations you are going to visit and ask your kids if it will be interesting for them. In case the activity seems boring, find an alternative. Again, it's best to plan everything.
#10. Always Have the Second Option.
Be an optimist who is prepared for everything. You may not turn into an always-panicking parent, but being too carefree is extra. It just means you have to practice safety and always have a plan in case something goes wrong. You need to be calm if unexpected things happen.
When going on a family vacation by car or plane, make sure you've purchased and installed one of the best travel booster car seats for children. Good luck and take care!