Reading time:
9
minutes
Although there are loads of items that can be added to a baby registry to make the lives of parents easier, diapers take first place on the list of top necessities. But how to select the best diapers for baby? Which is the best diaper brand in the world which meets all those parents' criteria?
Moms use them multiple times a day, and newborns can go through as many as 12 (!) during the day which is a big number. So, what you should know for certain, is that you'll need diapers for several years to come.
It can be hard to choose the right diapers for your child, as there are so many brands on the market. We have researched all the diaper brands that are parent-approved and are ready to provide you with the best diapers for baby. We hope this article will help you find the right diapers for your sweet little muffin that will also suit your preferences.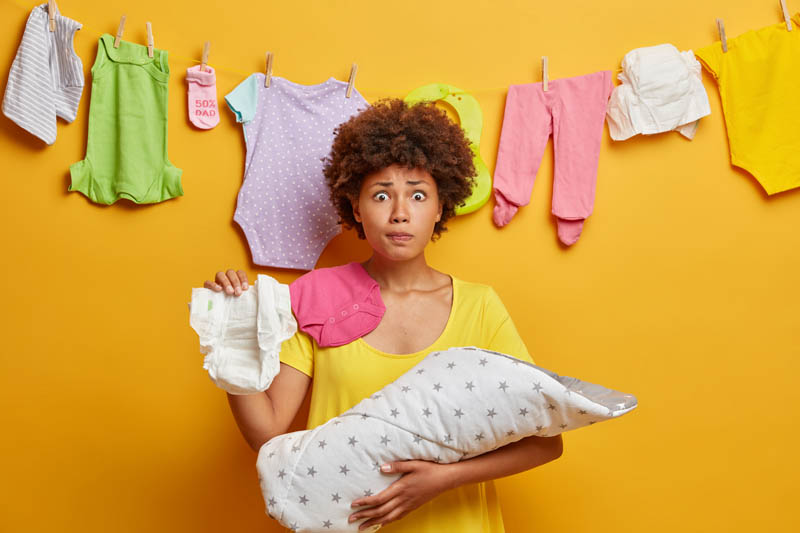 Types of Diapers to Consider
Before you go shopping for the best diapers for baby, consider what nappies will suit your lifestyle as a parent the best.
Cloth Diapers
These are more labor-intensive than disposable diapers. You'll have to do everything: put them on and off your baby on a constant basis and then do the laundry. However, they can save you thousands of dollars during these diapering years. If you plan on using cloth diapers for more than one baby, your savings can be doubled or tripled.
Cloth diapers can be reused by eco-conscious parents. Consider that every year 20 billion disposable diapers are thrown away, and that is a huge figure.
Disposable Diapers
With disposable diapers, it is only a question of convenience. As long as you've chosen the proper size, they will fit comfortably. And this means fewer leaks. Not only do newborns frequently sleep through the night when they're wet, but they can also be worn during short or long family trips. It is so simple to use them on the go because you just throw them out when they are full.
The one huge disadvantage is that disposable diapers cause one of the largest environmental problems since when used, they may fill the landfills. Also, you'll eventually notice that these cost more than reusable cloth diapers in the long term.
Organic Diapers
To a new mom, the idea of purchasing something with the claim "organic" might be reassuring. And it is especially reassuring when buying something to put on your baby's bottom. Disposable diapers don't have a single brand that is entirely organic. However, production processes that aren't harmful for the environment and using eco-friendly materials are commonly seen in many brands of organic diapers.
Most disposable diapers no longer contain chlorine or latex which are used to breach the wood pulp; the last time chlorine or latex bleaching was utilized was in the 1990s.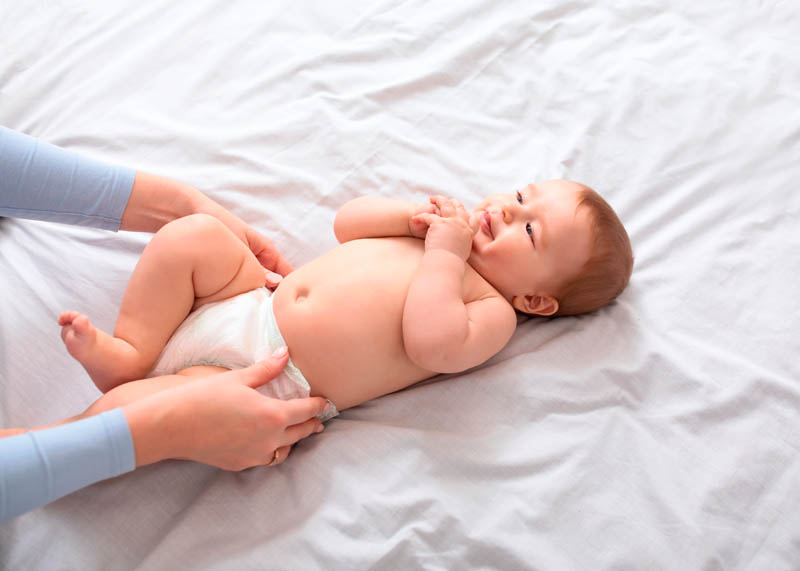 How to Choose the Best Diapers for Baby?
With the large variety of baby products on the market, you may want to start off with several diaper brands to see which product works best for your infant. It may be worthwhile to try subscribing to a delivery service that will give considerable savings on your favorite item.
In addition to the guidelines stated above, here are a few more things to keep in mind when purchasing baby diapers:
Easily adjustable and reusable tabs. When you are on the go and need to quickly check whether your infant is wet, they come in pretty handy. In addition, they will help you find the best fit.
Wetness indicators. The shift in hue from blue to green as an infant becomes wet are the lines called wetness indicators. They are really useful during the first several weeks while you're still learning your baby's signals.
Pocketed waistband. These small pockets in the back of the diaper are meant to keep the feces inside. If you frequently have the problem of blowouts, a pocketed waistband might be a lifesaver.
Environment-friendly. A thoughtful, eco-minded parent may pick a diaper that has been produced in the most environmentally conscious way possible.
Size. While comfort is vital, a diaper that is too tight or too big can cause leaks. Diaper packaging uses your baby's weight to make suggestions, but you may make changes as required until you find a perfect fit that will be comfortable for your baby and help minimize or prevent leaks.
We wanted to identify the best diapers for baby under the age of two.
To make this list, we used the personal experiences of our writers who have children, as well as analyzed various reviews and recommendations of parents to get a better representation of diaper companies. And as a result, we got a collection of diapers that you can count on during your baby's first two years of life.
Are you ready to begin? Check out our recommendations on the top-rated disposable diapers on the market. They are a wonderful fit for infants, and some options are designed especially for newborns, babies with sensitive skin, and prone to allergies.
---
#1. Pampers Swaddlers: Best Diapers to Prevent Rash and Overall
These tried-and-true baby diapers are superabsorbent, pulling moisture away from the infant's skin. That special wicking action, along with the fact that they are hypoallergenic, which means your baby's skin will be free of itchy rashes while keeping them comfortable. For overnight use, up to 12 hours of dryness protection is promised. Sounds amazing, right? Unless you brought your own diapers along, the baby most probably wore this brand home from the hospital. And that means this brand is already familiar to you, so it will not take long to get used to.
The Good:
Highly absorbent;
Hypoallergenic.
The Not So Good:
Other items are more environmentally friendly.
---
#2. Huggies Little Snugglers: Most Absorbent Diapers
Huggies Little Snugglers are an excellent alternative if you're searching for a budget-friendly product that comes with all the essential features of a diaper for a baby. There are no lotion, fragrance, paraben, natural rubber latex, and elemental chlorine at all, and this makes them a great choice for health-conscious and environmentally concerned parents. Moreover, if we take into account a leak-locking system and gentle-absorb liner offered by Huggies, you won't have any other favorite. These diapers come in a variety of sizes: from newborns all the way up to size 6.
The Good:
Soft for the skin;
Hypoallergenic;

Have a pocket to prevent blowout

s.
---
#3. Mama Bear Gentle Touch Diapers: Best Overnight Diapers
This Amazon brand fits nicely and will not cause leaks because of the flexible leg cuffs, high-waisted pockets in the back, and elastic sides. Dependable leak prevention lasts for up to 12 hours with each hypoallergenic diaper.
The Good:
Has flexible leg cuffs;
Hypoallergenic;
Features an additional pocket to prevent blowouts.
The Not So Good:
A bit thinner than other overnight diapers.
---
#4. Bambo Nature Diapers: Best Eco-Friendly Diapers
For parents committed to environmentalism, Bambo Nature Diapers are an excellent choice of disposable diapers that can handle their infant's absorption needs during the first two years. This diaper brand is frequently the one used by parents who most commonly prefer cloth diapers but will use disposables for special occasions, like vacations, weekends, or when traveling.
Around 95% of the trash from Bambo Nature Diapers production is recycled, whereas other manufacturers only recycle a mere 3% of diaper waste. They are the first diaper brand to earn the Nordic Swan Ecolabel accreditation, which represents environmental consciousness. They are free from chemicals and allergens, as well as have been manufactured using a sustainable production technique.
The Good:
Very soft;
Environmentally friendly;
Highly absorbent.
The Not So Good:
High price;
Some parents state they run small.
---
#5. Lumi by Pampers: Best Smart Diapers
Let's take a glimpse at the next generation of diapers with the type of coverings that double just like a baby monitor. 12-hour leak protection Pampers Lumi overnight diapers have a specific attachment by Pampers Smart Sleep Sensor, which records and tracks the sleep habits of your baby.
The brand is known for its superior product quality, yet it didn't stop there. The diapers are even stronger and more absorbent, and there are a plethora of additional perks. The company provides their customers with an option to subscribe to delivery once every 3, 4, or 5 weeks, as well as a large range of sizes, rapid absorption, and no leakage at all, even during the night.
The Good:
Innovative;
Highly absorbent;
Multi-purpose.
The Not So Good:
Limited sizes;
May be complicated for some parents to use.
---
New Parents Diaper Buying Guide: How to Choose the Best Diapers for Baby?
Some parents pay through the nose for diapers only to end up with an unhappy, uncomfortable, and irritated infant. It is up to parents to decipher their child's emotional requirements. For everyone from newborns to those who worry they're going off track when it comes to diaper changes, we've got you covered. To find the diaper packet that suits you and, most importantly, your baby, check out this best diaper shopping guide.
Choosing the best diapers for baby may be difficult as there is a number of competing brands. Please bear in mind that it might not be the best choice for your child's bottom if you buy the first one you see. Based on that, let's reveal what qualities you should be looking for in a diaper.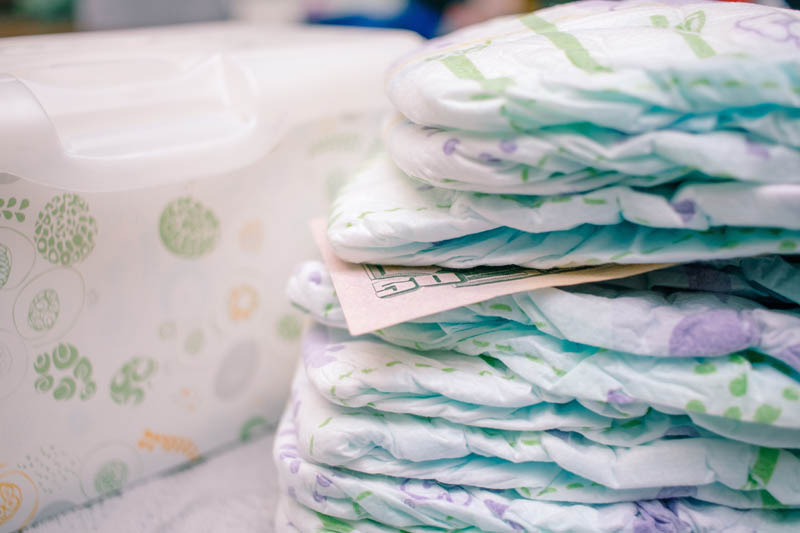 #1. Diaper Brand
This requirement can be named the one of primary importance. Known and established diaper brands that have been around for a while should be chosen over the unknown ones. These manufacturers have accumulated relevant knowledge and conducted research to come up with improved diaper features.
#2. Features
You should definitely look for the following qualities while searching for the best diapers for baby:
Perfect Absorbency
To make sure the diaper is capable of holding lots of baby's poop and pee without sagging and leaking, it should be able to absorb well. Excess wetness which comes in contact with the sensitive baby skin will lead to rashes and skin irritation.
Breathable and Soft
When it comes to baby's sensitive skin, the material of the diaper is very important. To help keep your baby's booty not irritated and allow more air flow, the diaper should be made from breathable and soft materials.
Wetness Indicator
Many well-known brands (and Huggies is among them) have started including wetness indicator lines in their diapers. The white lines on the diaper will become yellow as it gets full. It is an incredibly helpful function, as it allows moms to quickly and easily check if the diaper is moist and, thus, change it quickly.
Fit and Stretchy
When choosing the best diapers for baby, you should also search for the ones that can stretch. Such a material is required to fit your baby without creating marks or wrinkles on the skin.
#3. Weight and Size of a Baby
To choose the proper diaper size you have to take into account your baby's weight, so it's advisable to weigh your infant before purchasing a whole bunch of diapers. Every few months, they will require larger-sized diapers, so never stock up on one size alone. When your baby's diaper becomes too small, go one size up. Buying just one packet of the best diapers for baby at a time means not having to deal with the cost and bother of unused extra diapers left.
#4. Peeing and Pooping Habits
The peeing and pooping habits of all newborns differ. During the day, your baby will pee and poo pretty often. Because of this, we recommend that you use Huggies Ultra Soft Pants to prevent your infant from getting wet or developing diaper rash.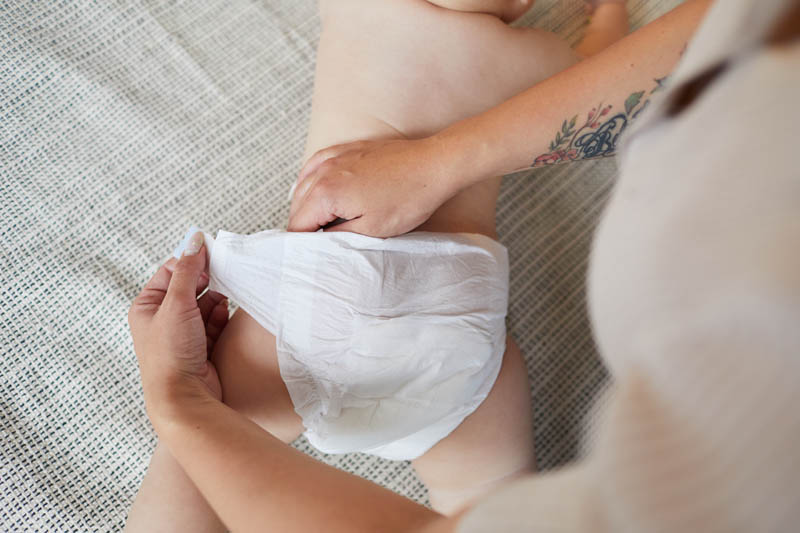 #5. Sensitive Skin
What if my baby has a diaper rash? This is the first worrying question on your mind if your baby's skin is sensitive. While the belief that cloth diapers don't cause irritation is still widely accepted, it is not always accurate. Rash usually forms in your baby's diaper region if any moisture remains. In fact, using disposable diapers like Huggies Ultra Soft Pants that have been evaluated and tested by doctors to keep the baby's bottoms rash-free will help avoid any irritation.
#6. Comfort
New parents have their hands full when it comes to caring for a baby, due to the many night feeds and never-ending amounts of sleep they require. Disposable diapers are a lifesaver in such situations, as they are convenient and hygienic.
#7. Your Budget
If you know your baby's peeing and pooping habits, you will be able to calculate how many diapers you will need and how much you will need to spend on them. The diapers' high price doesn't necessarily mean superior quality, so we encourage you to look at characteristics instead of price. For small families, we recommend that you purchase smaller quantities of two or three diaper brands and try them for your baby to see the difference and choose the best diaper brand for baby. When you've finally found a skin-friendly product, you can get larger packs and save.
Final Words
One of the most crucial decisions you will make as a new parent is deciding on the best diapers for baby. We hope we've got you covered here, and with proper knowledge, you can rest assured your infant will be happy.