Reading time:
11
minutes
Whenever and wherever you travel, your kid's security, comfort, and safety are above all. And a travel booster car seat will provide that all. The good news for you would be to hear that whether you are planning to rent a car or going to keep your kid secure on a flight, you don't need to take the car seat you use every day in your car or spend additional sums of money on a rented car seat. Just buy the best travel booster seat and enjoy your family vacation.
So here goes the question: How to choose the best travel booster car seat for my child? While cupholders, play trays, and car seat hooks for toys are great accessories for your everyday car trips at home, you should look for other features in travel booster car seats. And ease of installation in any vehicle and security are the most important here.
As usual, we are providing your with our deep insight after consulting a number of experts, analyzing all the specifications and characteristics of the most popular travel booster car seats, reading hundreds of reviews and consumer reports, communicating with families about their own experience of using travel boosters, and, finally, testing them ourselves. And this has brought us to the point where we are ready to share our list of top travel booster car seats for children.
Top 6 Portable Travel Booster Car Seats for Toddlers
#1. Best Travel Booster Car Seat for Safe Family Travels: Trunki BoostApak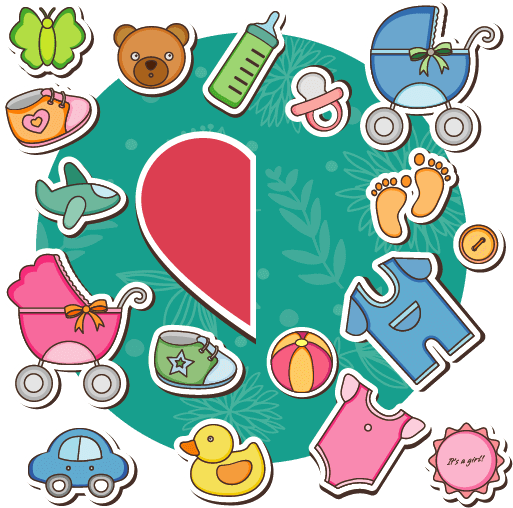 Trunki BoostApak
£39.99
The Trunki booster seat is the best choice for children to use on a trip. Besides being a travel booster, it is also a cool backpack that can be taken on a plane as hand luggage.
The Trunki BoostApak is not just some mere booster travel car seat; it's also a hand luggage approved child's bag! It is equipped with padded straps for your child's comfort and a capacity of 8 liters. This allows packing the child's stuff such as toys, snacks, games, books, and other vital things, and when needed, the BoostApak is converted into an EU-certified booster. And the most amazing thing is that you don't even need to unpack it before converting it into a seat. The internal shell made from hard plastic protects all the contents and provides the maximum strength in a car accident.
It is extremely easy to turn it from a backpack into a booster, but we advise you to practice it once or twice before leaving.
For some reason, the Trunki car seat is considered to be the 'European' booster. Perhaps, this is due to the fact that it was approved for use in the EU and isn't yet present on the US market. Therefore, you can buy it on Amazon UK only, not on Amazon US.
The Good:
Suitable for kids aged 4-11 and weighing 30-80 lbs;
Easy to use in a booster mode;
Safe thanks to seat belt adjuster and fold-out seatbelt guides;
Approved as hand luggage by many airlines;
Certified.
The Not So Good:
May be heavy to carry for younger children (the empty Trunki BoostApak weighs 3.8 lbs).
---
#2. Best Compact and Easy-to-Use Travel Booster Car Seat: MiFold Grab-and-Go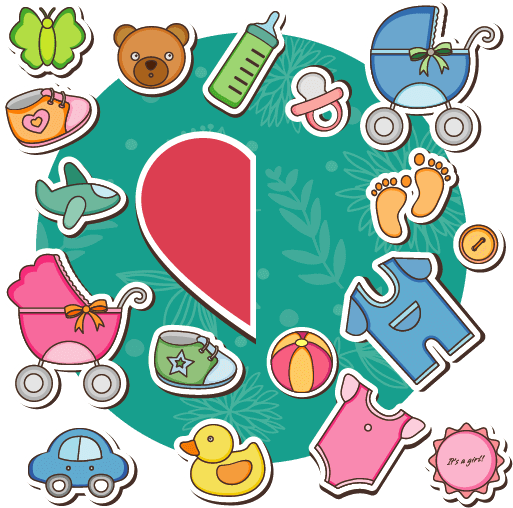 MiFold Grab-and-Go
$28.27
The MiFold Grab-and-Go is an amazing option for families who pack large suitcases and take lots of stuff on family trips. This model has all the features you'd want to see in a travel booster.
Lightweight. Compact. Foldable. Very small! The MiFold Grab-and-Go is actually 10 times smaller than a regular booster. Can you imagine that?
Its small size (10 in long and 2 in thick) makes it easy to travel with this booster just keeping it in your handbag, backpack, or your kid's bag. The three of these can be easily fitted in the backseat row even if your vehicle is rather small and narrow. It meets or exceeds the safety standards by fitting the seatbelt of the car to your kid. The only disadvantage may be noticed during long car trips as the Mifold travel booster car seat won't 'boost' the height of your child so the view may be a bit restricted. Younger children will need some help to get buckled up.
If you find the Mifold concept pretty good, we recommend that you check out the Mifold One The Non-Folding Grab-and-Go Booster. It is similar in features and size, but the only difference is that it is flat.
The Good:
Suitable for kids aged 4-12 and weighing 40-100 lbs;
Perfect fit thanks to the lap belt clip and shoulder positioning guides;
Strong metal chassis ensure durability;
Extremely compact and great for use in small cars;
Incredibly easy to carry and clean.
The Not So Good:
May provide a restricted view for some kids.
---
#3. Best Lightweight, Compact, and… Inflatable Travel Booster Car Seat: BubbleBum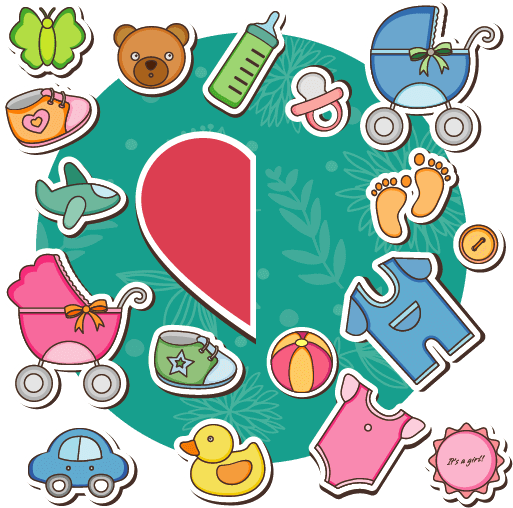 BubbleBum
$19.99
The BubbleBum inflatable travel booster car seat is a lifesaver for families who are planning to travel for a long time.
The BubbleBum is positioned as an inflatable booster seat, but in reality, it has more memory foam than air. And this means that it is safe enough to protect your kid even if it is punctured during a car accident.
It takes around 20 seconds to inflate the Bubble booster seat to start using it. When needed, it quickly deflates and can be folded and placed in hand luggage or usual bag. The seat is designed to be used with a 3-point adult seat belt, and the side lap belt clips and shoulder positioning belt clip will keep the little passenger comfortable and safe.
The Insurance Institute for Highway Safety has rated it as the "Best Bet" booster seat 8 times in a row. The BubbleBum car seat is the lightest and cheapest travel booster car seat for 4-year-old and older children we have reviewed. However, due to its small size, we cannot be sure it will suit longer journeys.
The Good:
Suitable for kids aged 4-12 and weighing 40-100 lbs;
Lightweight and easy to store;
Inflates and deflates fast and folds to a very compact size;
Has its own storage bag;
Made from durable materials.
The Not So Good:
May not be convenient for long rides.
---
#4. Best Foldable Travel Booster Car Seat: Hifold Fit-and-Fold by Mifold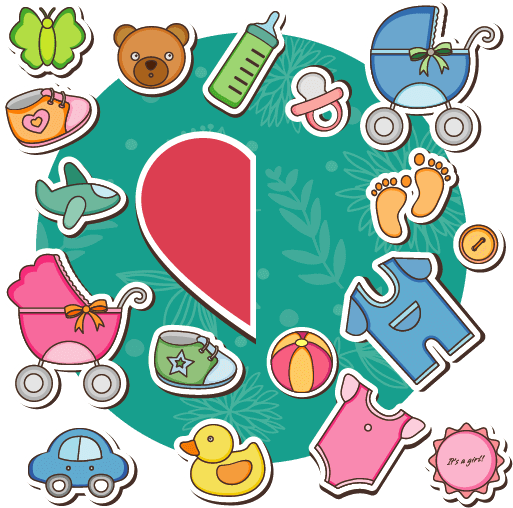 Hifold Fit-and-Fold
$119.92
The Hifold Fit-and-Fold High-Back Booster has an amazing concept and is great looking travel booster seat which is also very comfortable and safe.
Named the world's most adjustable high-back booster, Hifold has 243 individual settings implemented which help keep your kid comfortable and safe. It can be adjusted in four areas: body width, head width, seat width, and height. This means the Hifold grows with your kid and, despite the shape and size of your child, it ensures optimal comfort and seatbelt fit.
This high-back travel booster car seat meets or exceeds the NHTSA safety standards and has 6 impact-protection zones and a 4-layer design for the best level of protection. It is also very easy to unfold and fold, which is done in 4 simple steps. When folded down, it is extremely easy to store it and carry using a convenient shoulder strap.
The manufacturer recommends that children use a 5-point harness for as long as possible.
The Good:
Suitable for kids aged 4-12 and weighing 33-100 lbs;
Has 243 settings and grows with your child;
Easy to fold and unfold;
Easy to carry;
Good seat belt fit.
The Not So Good:
Might take longer to set up.
---
#5. Best Travel Booster Car Seat for Any Journey: WAYB Pico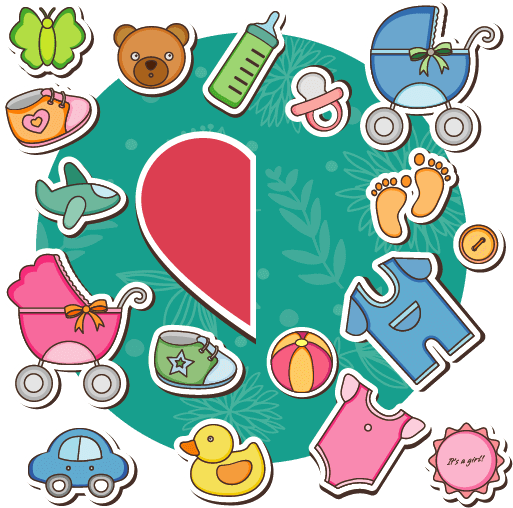 WAYB Pico
$380
Though it is the most expensive car seat we have reviewed here, the WAYB Pico is a top portable booster seat for travel as it does everything it is designed to do.
The WAYB Pico is just the best match for any type of trip you're up to. Whether it's a long journey by the car or a flight, this travel booster car seat will definitely make your life easier. Being one of the most innovative and compact children's seats on the modern market, it folds and unfolds in one simple movement. The carrying bag allows wearing the travel car seat as a tote or backpack, or just hang it on the luggage.
The Pico is able to fit practically anywhere be it a backseat in a narrow car or a plane seat. The seatbelt installation is quite easy, and you can use the lower anchors all the time as they are very easy to install. The materials it is made from are eco-friendly and recyclable. The travel bag is included!
The Good:
Suitable for kids aged 2 and older and weighing 22-50 lbs;
Aluminum frame;
Compact, foldable, and lightweight;
Removable shoulder strap covers;
Eco-friendly materials;
Safe.
The Not So Good:
Expensive;
Tether might be short for some vehicles.
---
#6. Best Portable and Easy to Set Up Travel Booster Car Seat: RideSafer Travel Vest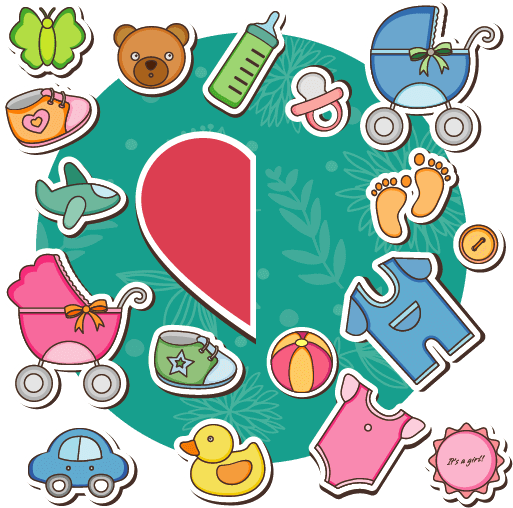 RideSafer Travel Vest
$165
The RideSafer travel vest is the second most expensive piece reviewed by us, but it's totally worth its price due to its amazing functions, convenience, and safety.
The RideSafer Travel Vest is a great alternative to travel boosters as it is lightweight and compact. Also, it can be named the top travel car seat for 3-year-old kids. However, if compared to travel boosters available on the market, its price is quite high. The vest takes minimum luggage space and is perfect for small and narrow cars so fitting the three of these in a row is no problem at all.
Though the RideSafer might seem to provide less protection to the child than any other travel booster car seat, it's smartly designed to maintain the seatbelt of the vehicle in a proper position. The shoulder belt is kept away from the kid's neck but is held strictly in place, and this makes the little passenger feel more comfortable during the car trip. The lap belt is positioned below the abdomen of the kid, thus, providing better protection to the internal organs.
The Good:
2 sizes to be a great fit for kids aged 3-10 weighing 30-80 lbs;
Lightweight, small, and easy to pack and carry with you in a backpack or hand luggage;
Perfect seatbelt positioning;
Certified for use in the USA.
---
Buyer's Guide
When looking for the best travel booster car seat for your child and the type of trip you are going to take, you need to keep in mind some tips. We at Caring Parents' Choice have analyzed and pointed out the most important factors to pay your attention to.
How to Find the Right Travel Booster Car Seat?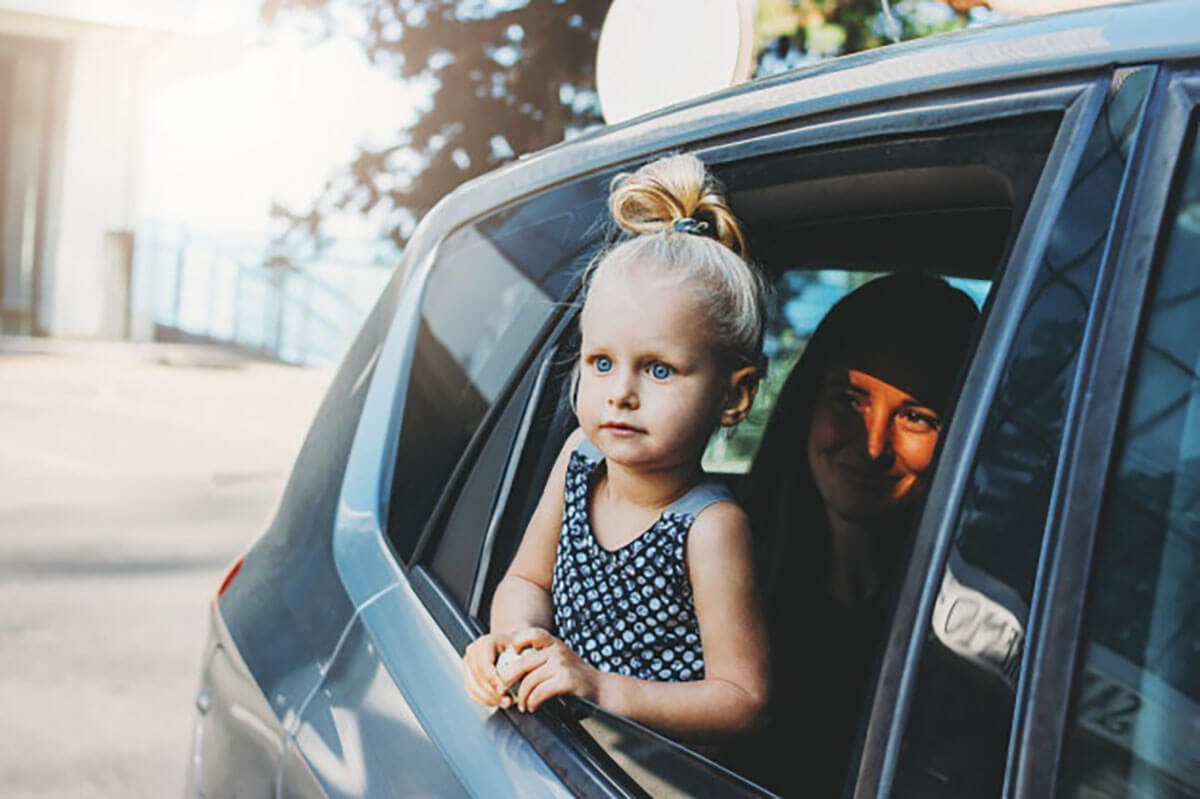 Let us assume it will be your first trip with your child and you need some guidance, and let us answer the most popular question here: Cannot I use our everyday booster?

The answer is: You definitely wouldn't want that! Just imagine it. You need to manage your kid, the stroller, the diaper bag, your bag, and a weighty booster. What if just one member of your family is traveling with the child?
This gets us to the point where you will come up with the decision to find and buy a special travel booster car seat that was designed for travels. It is much easier to move around with a lightweight booster or the one that folds and fits into a small bag or child's luggage. Also, it should be packed with some other important things.
Safety
The safest type of travel boosters is considered to be a high-back booster with 'wings' because this one provides the best side-impact protection to neck and head. However, it isn't convenient to carry 'high-backers' when traveling long distances.
Versatility
There are booster seats that were designed to serve a handful of purposes, and this is a great option if your luggage space is limited.
Size and Weight
Some travel booster car seats are perfect for days out and local journeys, while others suit longer family trips where you won't be able to carry much of the luggage. You can find some good lightweight and compact options of travel booster car seats.
Mind Local Laws
It is important to check the laws for booster car seats in the country you are planning to visit. Below we have compiled some links on the car seat rules for a number of destinations. Please be informed that car seat requirements and laws may change frequently, so it is your own responsibility to do good research before setting out on a journey.
Car seat rules in the United States of America (different states have different laws!).
Car seat requirements differ for European countries. The law requires children to be of minimum height 4 ft 1 (125 cm) and weigh at least 49 lbs (22 kg) to use a backless booster. In many countries across Europe (for instance, in the UK, Spain, the Netherlands, France, Luxembourg, Belgium, Sweden, Denmark, etc.), children are allowed to use a regular seat starting with the height of 4 ft 4 (135 cm). But other countries, such as Germany, Poland, Italy, Slovenia, Switzerland, Austria, Portugal, require children under 12 years old and under 4 ft 9 (150 cm) to stay in a booster seat.
Across many Asian countries, car seat requirements are somewhat relaxed. However, Singapore has different regulations.
We encourage you to look into the laws of the country you are willing to visit to avoid unpleasant surprises on the road.
More Tips
#1.
We recommend that you sit with your child if possible and watch him/her when using a backless booster seat because children can change their position in the car seat and it may be unsafe.
#2.
Install the travel booster car seat in the middle backseat of your vehicle. Professionals state that in the middle is the safest position for a child in a car seat.
#3.
Before you set out on a trip, practice to fit the travel child car seat into the motor vehicle. Some models are easy to install while others may need a bit more effort.
Using a Travel Booster Seat on an Airplane
When looking for a portable car booster seat, you have to remember that boosters are not approved by the FAA, and this means you cannot use one on a plane. For safety reasons, this is okay as your kid is over 40 lbs and the plane seatbelt will properly secure him/her.
So if you travel to another place and need to bring a travel booster car seat with you and you don't want it to be lost or damaged (these are pretty common problems), you should opt for a booster that would fold. We have already reviewed them, and they are awesome. Not only do these boosters look great but they are also small to fit the overhead bin of the airplane or your kid's carry-on backpack.
To ensure the travel booster car seat you've chosen will be perfect for your trip, check the following requirements:
Your kid has to meet the minimum age and size requirements to use the booster (and every seat has its standards so don't hesitate to check them out);
Your kid has to be grown-up enough to use the booster seat correctly and sit straight;
If you're traveling outside the USA, make sure your kid meets the booster seat requirements of the country you are visiting. Some have stricter rules.
---
FAQ
When can my child start using a travel booster car seat?
Most children start using the booster correctly only after they reach the age of 5. However, some kids can handle this responsibility at the age of 7 or 8. Our advice would be not to rush them into the seat. Remember, it's all about safety! If your kid cannot sit properly in the travel booster, it may not keep him/her safe in a car crash.
Should I check the car seat before I fly?
You can check the travel booster car seat for free, and most airlines provide this opportunity. However, think twice whether it is a good idea to bring the car seat with you as it may be handled as roughly as other luggage, be damaged when tossed, or lost. If safety on the plane is your consideration, the FAA recommends that the littles use car seats on the plane, which is safer than parents' arms.
Will I need a booster seat bag?
If your portable child car seat doesn't come with a special bag for its storage, you can buy one separately. Whether you really need it is a matter of preference and convenience. Some find it convenient to carry the travel booster car seat in a bag with a shoulder strap or put the booster seat bag on the wheeled luggage.
What's the best travel booster car seat?
We cannot name one as the best variant for you as you need to evaluate all the options yourself choosing the booster for the needs of your child that would also match the height/weight requirements and the type of a journey your family is willing to set out on.
---
Final Words
Traveling is fun, and safe travels have to be a #1 issue for every responsible parent. If you are considering the option of buying and using a travel booster car seat, you should definitely do that without hesitation. When choosing the best model for your needs and the type of trip, you can be sure you'll enjoy your safe family vacation to the fullest.