Reading time:
15
minutes
For new parents, it may seem quite challenging to choose between an infant and a convertible car seat for their baby. And while some parents choose an infant car seat for the first 8-9 months of their newborn's lives, others opt for a convertible car seat which can be used from the moment the baby is born till he/she becomes a toddler or a school kid. These seats are designed to be rear-facing at first, and then their position is changed to forward-facing when the baby's age exceeds the set limit. Thus, among the advantages of a convertible car seat is that kids stay in a rear-facing position longer, and this is much safer, as the American Academy of Pediatrics says.
So choosing the best convertible car seat 2022 seems to be both a wise decision and a wise investment to meet your preferences, the child's needs, and your family budget. We at Caring Parents' Choice have dug deeper into this topic, looked through multiple crash tests, consulted many specialists and resources like BabyGearLab, the Car Seat Lady, analyzed a convertible car seat comparison, and purchased and tested 11 of the popular and highly regarded seats of 2022 to be ready to provide you with our top 5 list and a detailed guide on how to choose and buy the one and only baby seat you need. 
This is what we've discovered: while many seats may look similar, have the same functions, and meet the federal crash test requirements, they are all different in terms of user experience. Our guide is there for you to know what to look for in a car seat for a child and why.
Top 5 Best and Highest Rated Convertible Car Seats 2022
#1. Safest Convertible Car Seat: Britax Boulevard ClickTight (ARB)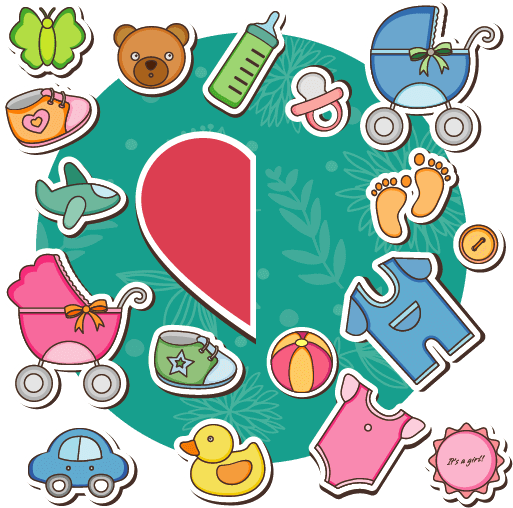 Britax Boulevard ClickTight (ARB)
$374.99
We can surely call the Britax Boulevard ClickTight the safest convertible car seat. It is more expensive than other seats but is totally worth its price.
The Britax Boulevard convertible car seat is one of the safest seats available for purchase on the market. You can choose to buy the one with the Anti-Rebound Bar, a padded steel bar attached to its foot-end. The purpose of ARB lies in the management of the seat's rebound during a car crash.
When performing testing for the U.S. Federal Motor Vehicle Safety Standards and the Canadian Motor Vehicle Safety Standards, Britax concluded that by reducing rebound rotation by almost 40% and stabilizing the seat during any type of collision, ARB minimizes the risk of severe injury for rear-facing babies. SafeCell Impact Absorbing Tether secures the top part of the baby seat to the lower anchors, which prevents it from moving forward in case of a car accident.
Also, the Boulevard comes with a SafeCell Impact Stabilizing Steel frame that reduces flexion to the forward and strengthens the connection of the seat to the vehicle.
The ClickTight installation is performed in 3 simple steps: open the compartment, attach the seat belt, and close the compartment until the "click" sound. This system makes it much easier to install the car seat correctly and, thus, make it 100% safe. The easier the installation, the better.
The Boulevard makes it possible to easily adjust the height of the headrest and harness straps to make your child fit correctly when he/she becomes taller. The NHTSA gave this seat 5 stars in the category "Ease of Use" in the forward-facing position, so it can be proudly called the easiest convertible car seat to install.
The Good:
7 recline positions;
2-layered side impact protection;
Increased safety provided in all the features;
Additional harness slots to use longer;
No-rethread harness;
Smart design;
Maximum comfort and good fit.
The Not So Good:
Small rear-facing weight limit;
Heavy.
---
#2. Best Convertible Car Seat for Small Cars: Graco Extend2Fit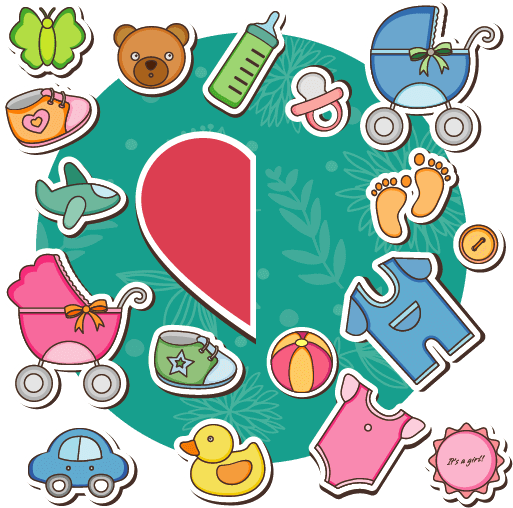 Graco Extend2Fit
$145.66
The Graco Extend2Fit is a great seat for those parents who want their children to stay rear-facing for longer. Judging by all of its features, it's a perfect choice at this price.
One of the best-rated features of the Extend2Fit convertible car seat is that it allows your baby to stay rear-facing for a longer period than recommended by the AAP – the weight limit is 50 pounds and height limit reaches 49 inches. If your child grows taller, it's no problem as this car seat model is equipped with a leg extension tray that provides an extra 5-inch room for his/her legs and has 4 positions.
The Graco Extend2Fit has 6 recline positions, but they come with certain rules described in the instruction manual. It's quite easy to do it by pushing or pulling the handle located under the front of the seat. Whichever position you choose, make sure not more than 80% of the base overlaps the edge of the vehicle seat.
The Graco InRight LATCH system allows easily and safely installing the car seat. The maximum child's weight for LATCH is 45 pounds.
Among other great features are a no-rethread harness and 10-position adjustable headrest.
The Good:
Affordable price;
Great crash test results;
Rear-facing till 50 lbs and 49 in;
Steel-reinforced frame;
4-position leg extension tray;
6 recline positions.
The Not So Good:
Harder belt installation;
Average material quality.
---
#3. Best Convertible Car Seat for Tall Babies: Graco 4Ever DLX 4-in-1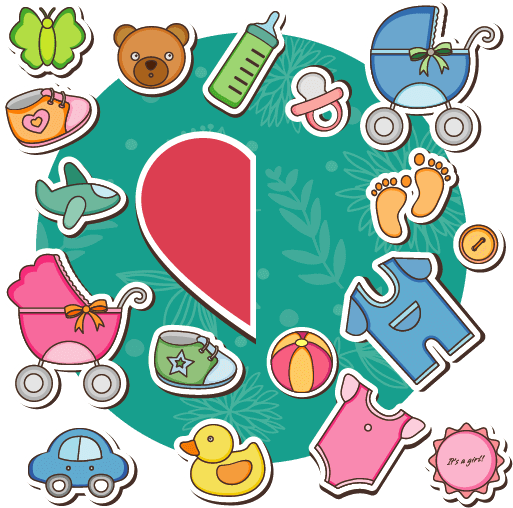 Graco 4Ever DLX 4-in-1
$269.99
The Graco 4Ever DLX 4-in-1 is a perfect choice for parents who want to buy a cheap convertible car seat that will last for years. Given its features and safety ratings, we can assume this is one of the best-rated seats for children.
The Graco 4Ever DLX 4-in-1 is a very well sold car seat that is easy to install in various modes. Its main advantage is that it will give you around 10 years of use as it transforms from rear-facing (4-40 lbs) to forward-facing car seat (22-65 lbs), and then to the high-back belt-positioning booster (40-100 lbs) and finally to the backless belt-positioning booster (40-120 lbs). It's just a fantastic convertible car seat at such a price!
The Graco Simply Safe Adjust Harness System allows adjusting the harness and headrest to 10 positions in several seconds which ensures your child is 100% safe. Among other great features are integrated belt lock-off, convenient harness storage for the time when your child will be ready to use a belt-positioning booster and cover that is very easy and hard to remove. The exclusive InRight LATCH system allows for a hassle-free attachment of the car seat to the back seat of your vehicle with a "click" sound to ensure the installation is secure.
ProtectPlus feature protects the child in any type of car crash: side, front, rear, and rollover. Some customers' reviews state that this convertible car seat was a real lifesaver in a side crash.
The Good:
Easy installation with LATCH and seat belt;
No-rethread harness;
Extended rear-facing position;
LATCH for booster mode (up to 42 lbs);
Good weight range;
Two cup holders.
The Not So Good:
The infant insert may not be comfortable.
---
#4. Lightweight Convertible Car Seat: Safety 1st Grow and Go 3-in-1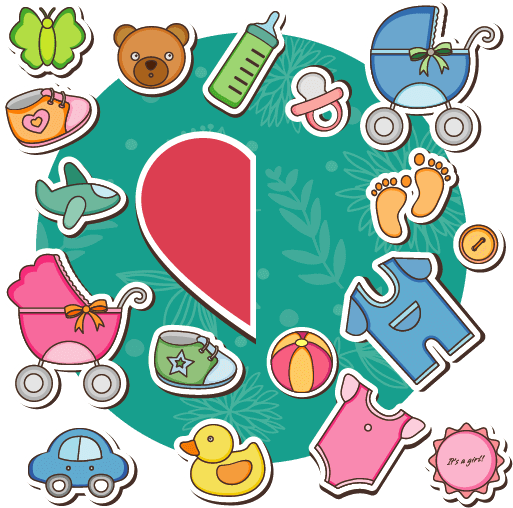 Safety 1st Grow and Go 3-in-1
$159.99
The Safety 1st Grow and Go 3-in-1 is ideal for kids of various ages as it has many useful features to make the child fit well, feel comfortable, and be safe during rides.
The Safety 1st Grow and Go 3-in-1 is a user-friendly and safe convertible car seat which is one of the bestsellers on the market. It may not possess all those great features offered by more expensive brands, but it is just the thing in terms of usability, convenience, style, and safety. It has three different modes: rear-facing – 5-40 lbs; forward-facing – 22-65 lbs; booster – 40-100 lbs, so it will last for years.
This convertible car seat looks up to its name and exceeds all the safety requirements for use in the U.S. with great side impact protection. Moreover, it's called a Good Bet by the IIHS (Insurance Institute for Highway Safety) in the booster mode. One of the reviewers stated her child slept through a car crash in this car seat.
The Grow and Go 3-in-1 is pretty easy to install both with LATCH and seat belt. The buckle on the harness and chest clip are comfortable to use and they don't cause any inconvenience for a child. The straps can be tightened and loosened effortlessly.
The Good:
Easy-to-remove cover that is machine washable;
5-position harness with a separate position for newborn;
3 recline angles;
Lightweight;
2 cup holders.
The Not So Good:
Takes much space when rear-facing;
May need manual adjustments for newborns.
---
#5. Most Comfortable Convertible Car Seat: Chicco NextFit Zip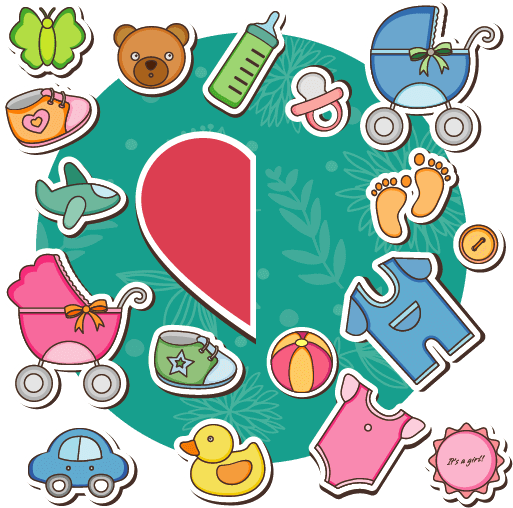 Chicco NextFit Zip
$278.99
The Chicco NextFit Zip is great for families who value quality, comfort, safety, and longevity.
The Chicco NextFit Zip is a perfect convertible car seat for children from 5 to 65 pounds and up to 49 inches. It possesses an innovative cinching system that makes installation easier and advanced safety technology, apart from a range of buckle, headrest, and harness positions. In NHTSA ratings, this car seat has earned 5 stars for Securing the child, 4 stars for the Installation features, and 4 stars for Overall ease of use.
The NextFit Zip is equipped with a steel-reinforced frame, EPS energy-absorbing foam, and has side impact protection. This convertible car seat is all about comfort: it reclines in 9 positions, the harness pads are pretty thick, the padded headrest is easily adjustable, perfect fit for newborns and infants thanks to the insert. The inside of the NextFit Zip easily unzips to be washed. All in all, this car seat is an affordable option, and the brand is very popular on the market. Moreover, its fit and finish are impressive.
The Good:
Super easy and secure installation with minimum effort;
FAA approved;
2 layers of side impact protection;
5-point harness;
Bubble lever meter.
The Not So Good:
Heavy to carry around but bigger weight is associated with increased safety.
---
Complete Buyer's Guide that Will Help You Choose the Best Convertible Car Seat for Travel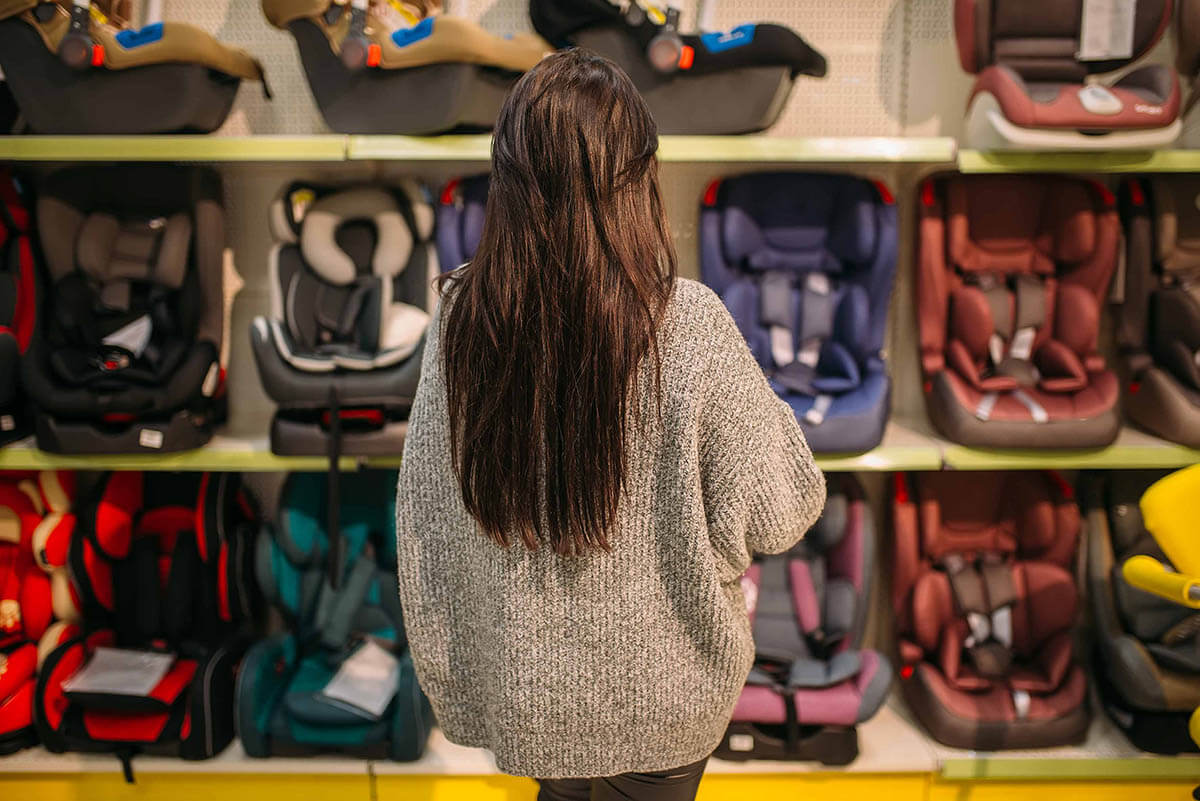 The choice is boundless when you start looking for the best convertible car seat. The Internet is overflowing with thousands of various reviews and comments which also adds some portion of hassle, not mentioning the fact that many people lie for their own selfish ends. To avoid the disaster of going to a great expense, we at Caring Parents' Choice have prepared a detailed buyer's guide which will lead you through the most significant facts and provide you with a list of useful characteristics that best rated convertible car seats have.
What Important Features to Pay Attention to When Choosing a Convertible Car Seat?
Ease of use. This is a crucial issue. If the car seat you've chosen is equipped with hard-to-use features, the negative impact on your every-day experience is not long in coming, and this may even compromise the convertible car seat safety ratings. When making the final decision, ensure you've picked a safe model with features that will make it easier for you to get your baby in and out of the car seat. Don't forget about features that make it easier to buckle in your baby. These may include an enhanced harness system with 3 steps of fastening or harness holders that keep the harness straps aside when you get your child in and out.
Ease of installation. Many seats are installed using the LATCH system (available in vehicles manufactured after 2002), which is supposed to be the easiest way to secure a convertible car seat with the help of anchors and tethers, or a regular seat belt. Just ensure you haven't exceeded the weight limit of the LATCH instructions to your car seat. In that case, you have to install the car seat using a regular seat belt. Also, some seats have built-in indicators and leveling systems for you to make sure the car seat has been installed correctly and it will be safe to use when driving.
Longevity and expiration date. Baby car seats do expire. The expiration date varies from manufacturer to manufacturer, but on average it is 6-10 years. Generally, convertible car seats are to last through some stages of your child's growth. For instance, some models work for a child whose weight is up to 120 lbs. Others have lower weight ranges.
Comfort. It is important to mind two things here:
Fabric. If the car seat has breathable fabric, this means that your baby won't get sweaty and overheated when staying it because the air will be circulating through the seat. If your baby has sensitive skin, you should search for models that were made from anti-bacterial fabric that doesn't contain harmful and toxic chemicals;
Padding. If the padding isn't good, your baby might have a hard time in the car seat and this will result in tears and protests while on the go. Most car seats are equipped with padding made from EPS, EPP foam, or memory foam. Also, a safe and comfortable car seat should have special infant inserts that not only provide additional comfort but also promote additional support and safer fit. This is meant for an infant to stay in one place and not to be tossed around a lot in the car seat during the drive. Nevertheless, if you have found the best convertible car seat for you and it isn't equipped with an infant insert, that's not big trouble as you can purchase it separately from the manufacturer. But make sure this is the accessory to that very model of the car seat you are going to buy or have bought!
Dimensions. If you are looking for the best convertible car seat for small cars, you should keep an eye on this parameter to make sure the seat will fit in your backseat. This is a common mistake parents make when they rush to buy a seat but haven't measured the length and width of the backseat area. When knowing the exact dimensions, you will definitely choose the most comfortable and easy fitting convertible car seat for your vehicle;
Child's height and weight. The NHTSA has provided useful recommendations for parents concerning baby car seats and recommends that a baby is seated rear-facing for as long as possible as it is the safest position for them in the car. To keep to these standards, many car seat models have an extended rear-facing weight range with 40-45 lbs.
Side impact protection. This parameter stands for increased safety so many top rated convertible car seats come with side impact protection. It provides additional support for the baby's head and neck. Usually, it consists of side wings, energy-absorbing foam, or adjustable headrest, depending on the car seat brand. If the seat you've chosen possesses this feature, it means that it was tested to meet the federal safety standards. If it doesn't, we at Caring Parents' Choice strongly recommend that you look through the options and go for a better alternative;
Level indicators. This is a very useful option that helps parents to make sure they have installed the seat correctly. In many car seats, level indicators look differently but provide the same guidance and information. Some may look like those in construction, some may have a tiny ball inside the casing. After installation, the level line has to be parallel to the ground. Read the user guide to the car seat model you have purchased to use the level correctly.
How to Secure a Car Seat in a Vehicle?
There are two methods to use to secure the car seat, and we are going to provide you with a sufficient review of each, including cases when you may need to use one over the other according to the manufacturer's recommendations and the vehicle user's manual.
#1. With a Seat Belt
All the seats can be installed with the help of a car seat belt using the designated pathways located on the seat. Also, some models have built-in lock-offs which make the installation process much simpler. Not so many vehicles offer LATCH anchors for the center seat of the vehicle, so if you need to use the central back seat, using a seat belt seems to be the only option. Moreover, when your child exceeds a certain weight, installation with a seat belt must be used first and foremost because the LATCH becomes unsafe.
Note: when you place the car seat in the center, in case of a car collision, it can reduce the injury by 40+% if compared with the side location.
After testing the installation of a number of car seats, we saw some very important differences concerning the seat belt installation based on the vehicle. If you are planning to use the central location all the time, it might be wiser to test whether the chosen car seat will be a good fit for your car before deciding to keep it (do not hesitate to use the return policy).
#2. With LATCH Connectors
Starting with the year 2002, most cars in the USA have the LATCH (which stands for Lower Anchors and Tethers for Children) on the right and left rear seat positions, but not the seat in the center. This way of connection was designed to have a more straightforward and easier installation of a car seat. And we at Caring Parents' Choice recommend that you use this type of installation due to its increased security and safety, not mentioning the ease of use.
To install the car seat correctly, you should resort to the user's manual not only of the car seat but of your vehicle as well! It is necessary because the vehicle manual overrides the car seat manual if these two directives come into conflict. And it is very important to turn to it when getting to know how to install the seat based on the weight of your child.
Some car seats need to be changed from LATCH to seatbelt when the child reaches a particular weight. Moreover, the vehicle manual should include information concerning the amount of weight that can be attached to LATCH anchors. So, for example, when the vehicle manual states that the car seat can be installed with the help of LATCH when the child reaches the weight of 55 lbs and the car seat manual allows for 65 lbs, you should use seatbelt installation at 55 lbs.
Adjusting Harness Shoulder Height in a Convertible Car Seat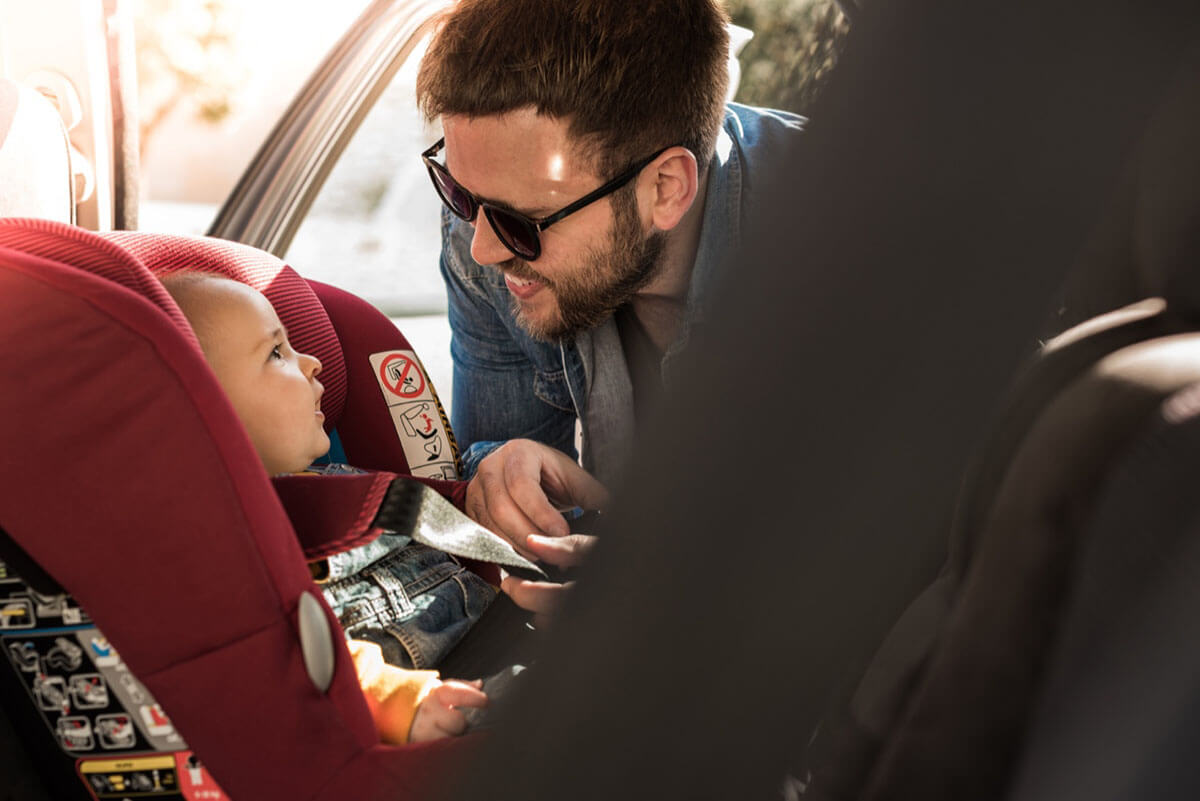 One day you will have to adjust the shoulder harness height on the convertible car seat. It may sound like a piece of cake until you start doing it. If you can alter the harness easily and quickly, it will keep your child safe and comfortable during multiple rides. If you don't do it due to the difficulty this process may pose, you risk leaving your child in an improperly restrained seat which may lead to severe injuries or even death in case of a crash. Never avoid checking the harness height!
Rethread
This method is the most difficult and time- and nerve-consuming. You have to remove the harness straps from the connector located on the back of the child car seat, unthread the straps from the slots you are currently using and move them higher. Sounds not difficult though but you never know that it's time to adjust the straps until your child rests in the seat.
So to do the whole thing, you will have to take your kid out of the seat and the seat out of the car. And when you do it all, you have to reinstall the car seat and place your kid in it. The reason why we are writing about it with a grain of salt is that we worry some parents may be in no haste to adjust the harness height which may eventually impose the risk of driving your child around in a poorly fitted harness.
Non-Rethread
This is the easiest and most comfortable way to adjust the harness height. You don't have to remove the child from the seat or move the straps from one slot to another. If you see the harness height needs changing, you can do it quickly on the go pushing the button, moving levers in or pulling a tab, and then pulling the shoulder portion, or the headrest up to the needed height.
Among the best convertible car seats that have well-designed and easy-to-adjust non-rethread harness systems are Britax Boulevard ClickTight ARB, Britax Marathon ClickTight ARB, Britax Allegiane, Britax Advocate ClickTight ARB, and Peg Perego Primo Viaggio Convertible.
How to Tighten and Release Harness in a Convertible Car Seat?
When you have adjusted the shoulder straps and buckled in your child, tighten the harness pulling the strap at the foot of the car seat. Sounds easy, too, but some straps may be harder to pull.
Many car seat harnesses loosen when you press the button at the foot of the seat, and some work when a small lever is lifted. Both the button and lever have to be stiff and tough so that the little hands don't press or lift it; and it shouldn't be difficult for an adult to do it with one finger. Some car seats have a special click sound that indicates that the harness is tight, such as Britax Advocate ClickTight ARB, Britax Marathon ClickTight ARB, and Britax Boulevard ClickTight ARB, but we advise you to double-check it anyway.
---
FAQ
How to decide which convertible car seat is best for my baby?
It's quite difficult to answer at once. Consider the ease of installation, where the car seat will go (side or center), the size of your car, the weight of your baby, whether it is easy to get your child in and out of the seat, and don't be lazy to check crash test performance and results. In terms of safety, we can assure you that all seats available on the market provide the basic level of protection, however, some perform much better than others.
Can I buy a used car seat?
We do not recommend that you consider this option as car seats have a certain shelf life, and when this period ends, the use of that car seat becomes unsafe. Moreover, even if a car seat has been in an insignificant car accident, it has to be given up on.
How can I be sure that the car seat has been installed correctly and securely?
First, you should read the manuals to both your car seat and vehicle to get it properly installed and then test it for tightness by performing a "one-inch" test. Pushing the car seat from side to side and forward and back. If it moves about an inch in any direction, it is acceptable.
Is there a base for a convertible car seat?
No, these are installed directly onto the back seat. Moreover, most convertible car seats aren't compatible with strollers.
---
Final Words
It shouldn't be a pain in the neck to find and buy the best convertible car seat for your child. Use the information in our reviews and buyer's guide to make an informed decision and narrow down your choice to one model which will meet your budget and goals.