Reading time:
13
minutes
If you are reading this, it means the time has come to stop trying to buckle your little one into his/her front-facing seat and buy a booster seat. Your child has outgrown his/her toddler car seat and needs a good upgrade. Booster car seats are the so-called transition between a convertible car seat and using a seatbelt that is usually at age 8-12 or height of 4 feet 9 inches, as the AAP states.
We at Caring Parents' Choice know how hard and time-consuming it is to decide on the best booster car seat that would be both safe and comfortable to use, learn how to choose the most quality one that would protect your kid and serve well, and finally opt for and buy the one you will use for years.
So we took the liberty of doing that huge research for you and consulted certified experts and representatives of safety authorities, looked through booster seat safety ratings, tested 15 booster car seats, inspected hundreds of Amazon reviews, read articles published by reputable websites among which are BabyGearLab and Wirecutter, and interviewed a range of families with kids about their experience to identify the top booster car seats for you.
5 Top Rated High-Back Booster Car Seats 2022
#1. Most Comfortable Booster Seat: Diono Monterey XT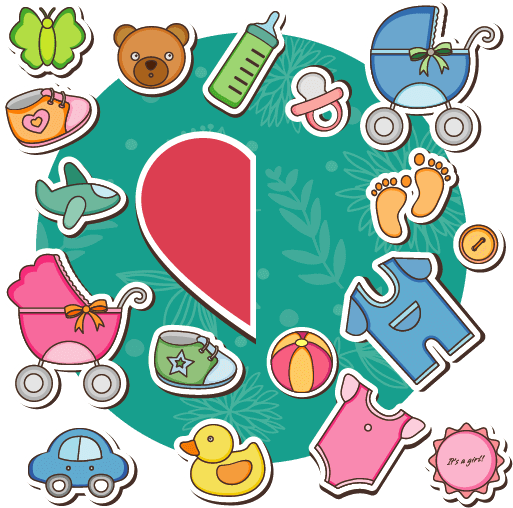 Diono Monterey XT
$89.99
Being a good booster seat at an affordable price, the Diono Monterey XT is among the top sold car seat models on the market.
The Diono Monterey XT is a perfect booster for children who won't fit smaller car seats and those who feel more comfortable in a more padded seat. It has 11 headrest positions from 15.5 in to 22 in which is very easy to adjust: just squeeze the handle and pull the headrest up. The side wings of the Monterey XT adjust with the help of a mere twist of a dial in the back of the seat.
The booster includes lower anchor connectors the purpose of which is to secure the seat in the car when it isn't used. The child's comfort is provided by extra foam padding. The fabric of the booster is very nice, wipeable, and, what's more important, durable.
The Monterey XT also has two cup and snack trays which may be delighting for many children. Moreover, the booster is pretty wide so it may not suit families with small cars and more than 1 kid.
The Good:
Easy to install;
Is possible to use with inflatable seat belts;
Width and height parameters fit many children's torsos;
Wide and deep;
Connecting with lower anchors.
The Not So Good:
May be big for narrow cars;
The seat has to be flushed against the seatback of the car.
---
#2. Best Booster Seat for 4-Year-Old Children: Chicco KidFit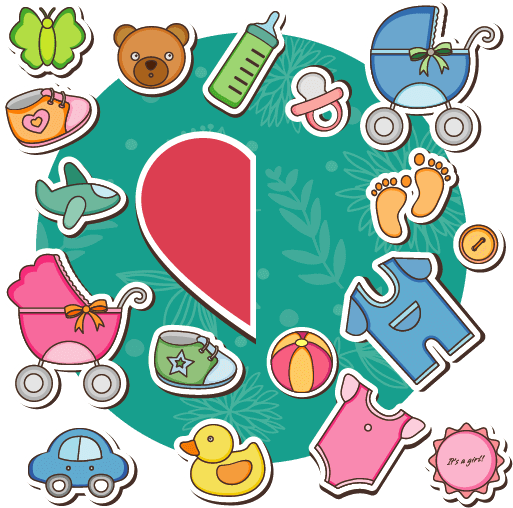 Chicco KidFit
$99.99
The Chicco KidFit is a pretty good budget booster for families who aren't willing to sacrifice ease of use and safety.
Like other Chicco car seats, the KidFit was designed to meet the safety requirements and make the rides for kids fun and comfortable. Its base is somewhat wider than in other models, which may be a disadvantage for owners of narrow cars or those who don't want to crowd the backseat when transporting three passengers.
The KidFit has premium lower anchor connectors which will not change the performance of the seat during a car accident but add more stability to the booster when the child is getting into and out of it. The DuoZone side-impact protection, ErgoBoost padding, and contoured seat, and two-position backrest to adapt to the shape of the car are other beneficial features of this booster seat. So we proudly call the KidFit the most comfortable booster seat for long trips.
The Good:
Very easy to use;
10 headrest positions;
Side-impact protection in high-back mode;
Inflatable seat belts;
Good crash test results;
Hassle-free installation;
IIHS Best Bet in 2015.
The Not So Good:
Wide bottom of the seat;
Average quality.
---
#3. Safest and Recommended Booster Seat: Graco TurboBooster LX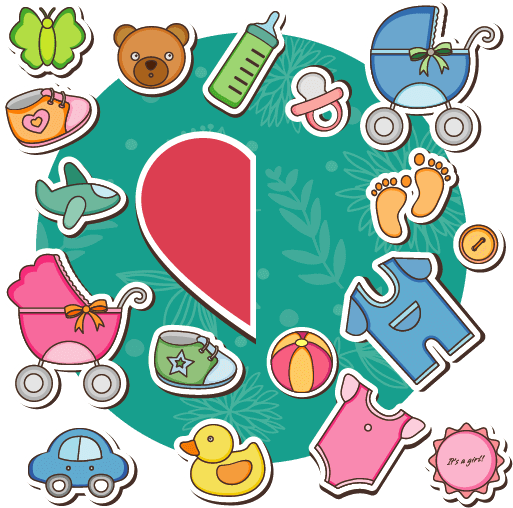 Graco TurboBooster LX
$71.93
The Graco TurboBooster LX is cheap, comfortable, and easy-to-use. It is the safest booster seat 2022 as it meets the highest safety standards. 
The Graco TurboBooster LX is a good-looking booster car seat designed to be lightweight and easy to install. Moreover, among other models reviewed here, this one is pretty wide. So if you have multiple children in the back seat of your car, it may be a bit bulky.
The Turbobooster LX comes with lower anchors which secures the booster in place in the car and decreases the impact of the seat belt on the child in case of a crash just because it won't move forward. The convenience of the Graco TurboBooster LX for your child just goes beyond all words. It contains a cupholder and storage compartment for toys and stuff and has a multi-layer adjustable headrest. Full coverage back support and adjustable safety harness keep your kid secure.
What concerns safety, it was side-impact tested and got great results.
The Good:
Safe, easy-to-use, and lightweight;
Fits most vehicles;
Narrow and comfortable;
Great impact energy-absorbing features;
Side-impact protection.
The Not So Good:
A bit wide if used for three-across situations.
---
#4. Best Booster Seat in Category 'Ease of Use': Graco Affix High-Back Booster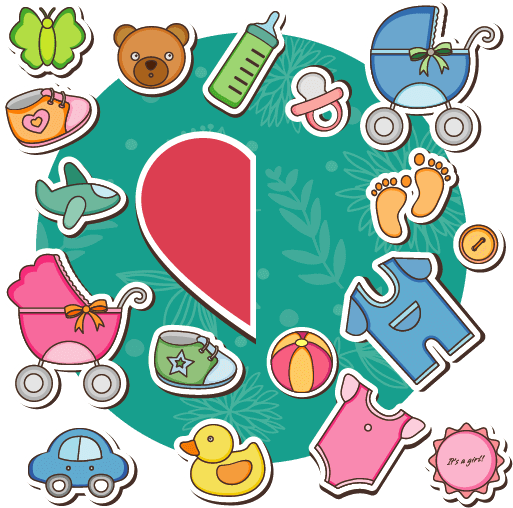 Graco Affix High-Back Booster
$55.19
The Graco Affix is a good choice and the best high-back booster for children and parents who strive for comfort and safety.
The Graco Affix was crash tested to meet or exceed the standards and requirements for car seats. It comes with lower LATCH anchor straps which help keep the booster in place when no one is using it. In fact, the Affix is pretty similar to the TurboBooster LX which was discussed above but it still has some differences.
The booster is lightweight which makes it very easy to move it from one car to another and install it. Unlike many other boosters, this model doesn't need a headrest in the high-back mode. If you want to use the backless mode, you must make sure the child has got adequate head support.
A smooth and wide enough seat belt guide ensures the seat belt is properly fitted, and together with wide armrests, it makes it easy for the kid to easily buckle himself/herself in the booster. The headrest has six positions, and it is very convenient for fast-growing children. The padding at the bottom of the booster seat is enough to provide proper support for children's legs. The only major disadvantage according to consumers' reports concerned the armrests which are a bit short and cannot be adjusted. Also, it may be complicated to remove LATCH straps.
The Good:
Very easy to install;
Optional LATCH;
Lightweight;
Perfect seat padding;
Cupholder and pull-out drawer.
The Not So Good:
Hard to remove LATCH;
A bit short and non-adjustable armrests.
---
#5. Best 5-Point Harness Booster Seat: Evenflo Chase Harnessed Booster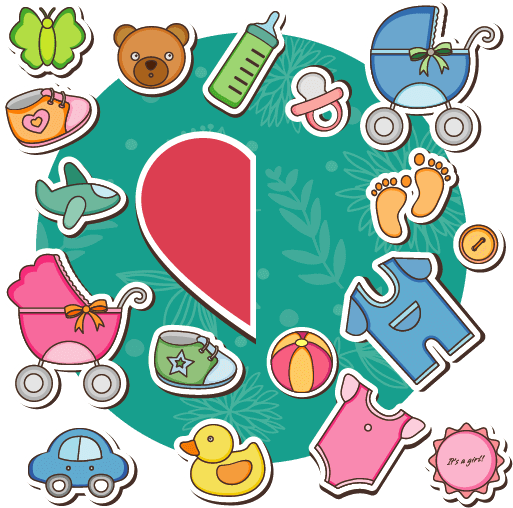 Evenflo Chase
$64.99
The Evenflo Chase is the safest harness booster seat to accommodate children up to 110 pounds, in addition to being slim and sleek. Great for families with several kids.
The Evenflo Chase harnessed booster car seat is able to accommodate your kid for years. It was side-impact tested and met or exceeded federal safety standards. This seat has a 5-point harness that will safely keep your child of up to 40 pounds and 50 inches.
Safety is not the only priority with this booster seat as it is also packed with many cool features among which are four harness positions, three separate layers of padding, and a removable head pillow that also has additional padding. The energy-absorbing foam provides added safety during crashes, and what's more, it is also plush and comfy. Also, it contains two integrated cupholders at the knee level which children found especially convenient, in addition to the sporty and sleek style of the Evenflo Chase booster. However, the seat bottom isn't deep and the back is too upright.
Many parents appreciate the fact that this booster car seat is slim and lightweight so it will fit any car, and can be even installed in the middle seat in some SUVs. We award the Evenflo Chase with the title of the Best Harness Booster Seat 2022.
The Good:
Easy to install;
Lightweight;
The back is taller than in other popular boosters;
Two-crotch strap positions and four-shoulder harness;
Removable head pillow;
Energy-absorbing foam;
Ranked Best Bet by the IIHS (Insurance Institute for Highway Safety).
The Not So Good:
Not adjustable headrest;
A too upright back.
---
Top 5 Best Rated Backless Booster Car Seats 2022
If your child has reached the weight and height limit to be placed in a backless booster, and your booster doesn't convert into a backless one, you may consider the one from our list of the best backless booster seats. All of them are great options for children's safety and have pretty much the same features when it concerns safety, comfort, and overall use. Moreover, the following list contains the Top Selling Amazon Products with great booster seat reviews:
#1. Best Backless Booster Overall: Graco TurboBooster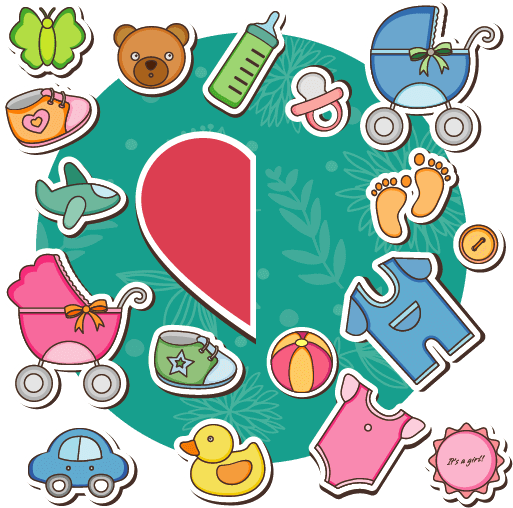 Graco TurboBooster
$22.49
The Graco TurboBooster is a perfect choice for your kid and offers the highest level of comfort and safety.
---
#2. Best Kid-Friendly Backless Booster: Chicco GoFit Plus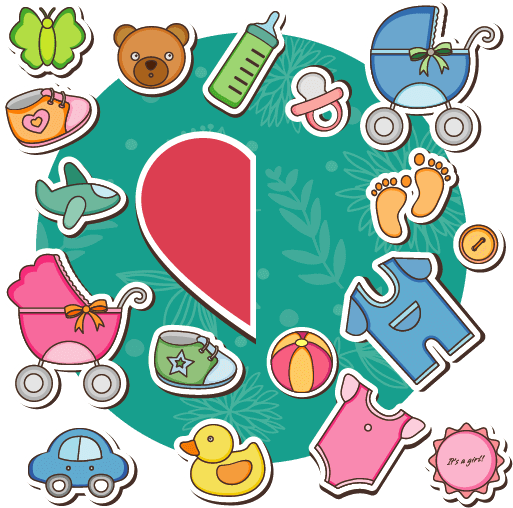 Chicco GoFit Plus
$49.99
The Chicco GoFit Plus is a kid-friendly booster seat that makes children feel very comfortable and parents confident about safety.
---
#3. Best Easy-to-Use Backless Booster: Graco Affix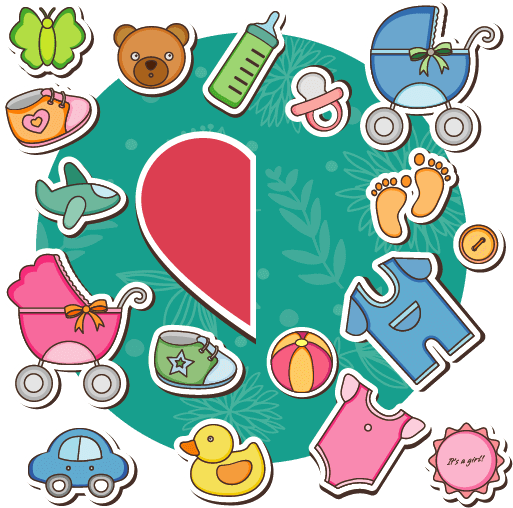 Graco Affix
$34.99
The Graco Affix is a very easy-to-use booster car seat which provides a great fit for kids and vehicles.
---
#4. Best Easy-to-Install Backless Booster: Diono Solana 2 LATCH XL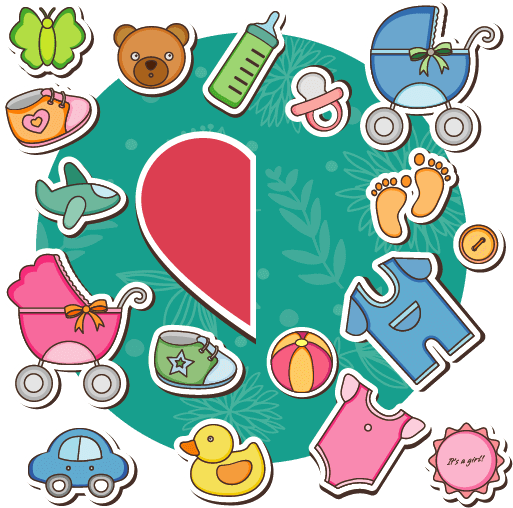 Diono Solana 2 LATCH XL
$39.99
The Diono Solana 2 is an excellent backless booster that fits bigger children and is great for kids who aren't ready for the adult belt yet.
---
#5. Best Narrow Backless Booster: Cosco Topside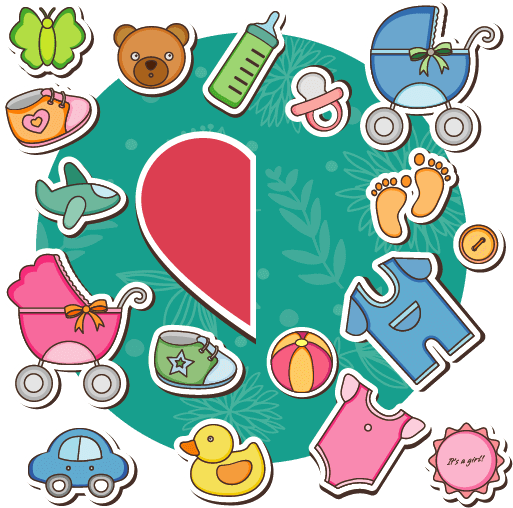 Cosco Topside
$19.99
The Cosco Topside backless booster is a lightweight, convenient, and affordable option which is narrow enough to fit the car with three across.
---
Buyer's Guide: Choosing the Best Booster for Your Child
There are many factors you have to consider when choosing the best kid booster seat. Many parents neglect researching or trust mere articles on the Internet instead of getting into this topic. We have done loads of research to help you select the best and top-rated products for your child. And you can trust us as we've done that for you just like we did it for ourselves some time ago.
So in this section, you will find out what to pay attention to when looking for a perfect booster seat for your vehicle.
Why Children Need Booster Car Seats
Law requirements. You are required by law to have your kid protected in the car. Every state has different laws concerning the use of convertible car seats, boosters, and seat belts. Check out the Insurance Institute for Highway Safety to get the requirements according to the laws of your state;
Growth. It may sound amazing to you right now, but the truth is: children outgrow their infant and toddler car seats really fast. Truly, in the blink of an eye. And so they will outgrow the headrest, harness, and legroom. To make sure your child is secure in his/her seat, you will eventually want to buy a booster seat;
Your peace of mind. The ASPCC (American Society for the Positive Care of Children) states that booster seats reduce the risk of injuries in a car collision by 45%. So when you buy the best child booster seat, you'll be assured that even if you find yourself in a car accident, your child will be safe thanks to the protective padding and right belts.
Types of Boosters
There are two types of booster car seats available on the market:
High-back boosters. These support the child's head and back. They are designed for kids between 4 and 7 years old or until the child reaches the weight and height limit set by the manufacturer. High-back boosters are known as the safest booster seats for kids due to such characteristics as an adjustable harness to fit across the kid's shoulders, adjustable headrest, and side-impact protection padding.
Backless boosters. These are pretty lightweight, and they use the seat belt of the vehicle to be positioned across the shoulders and laps of the child. Backless boosters are intended to be used by children aged 8 to 12; so they don't include the harness and safely position the little passenger with the car's seat belt and headrest.
If you hesitate which one to opt for, try our 5-step booster seat test:
Step 1. Can your child sit back correctly in the seat of your vehicle?
Step 2. Do the knees of your child sit comfortably at the edge of the vehicle seat?
Step 3. Does the seat belt touch the top of your child's thighs, not the stomach?
Step 4. Is the shoulder belt located between the chest and the shoulder?
Step 5. Can your child sit like that for the time of your trip?
If you have answered 'NO' to all of these questions, your child still needs to be placed in a booster seat.
How to Understand the Child Is Ready to Switch to Booster Car Seat?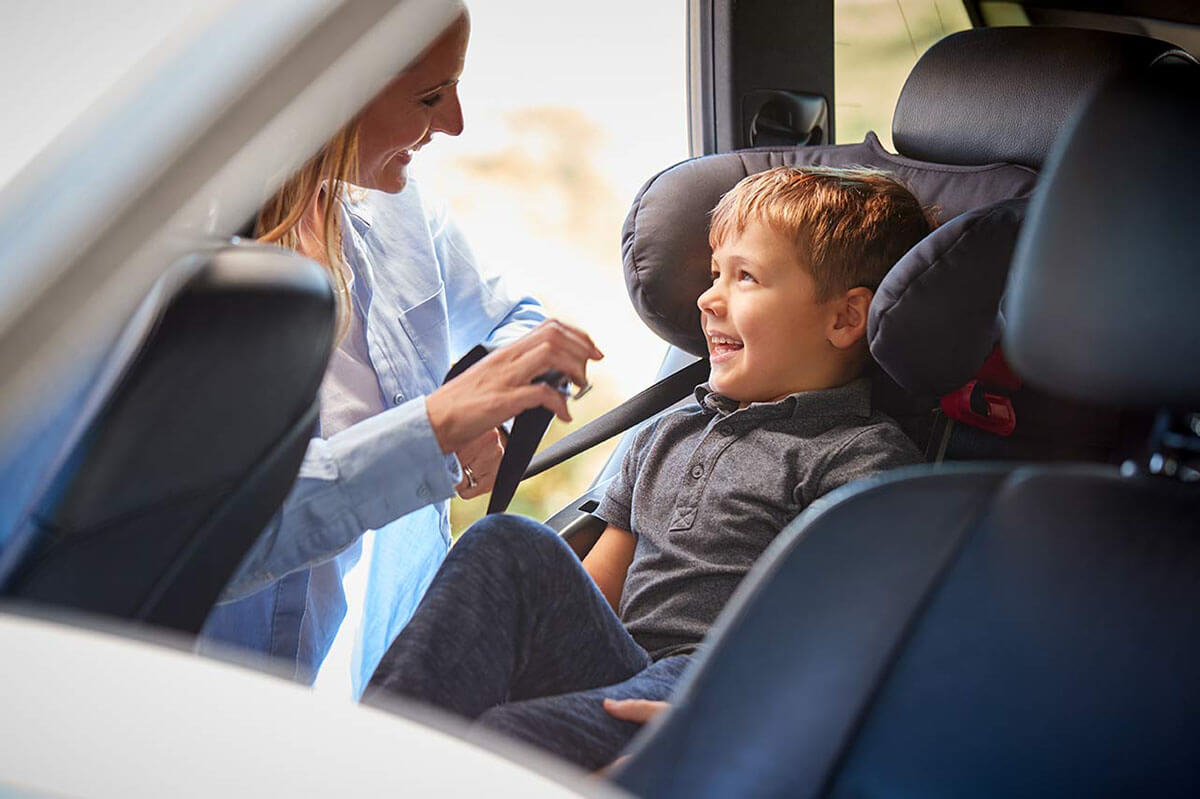 Many families choose to use a convertible car seat with a 5-point harness for as long as possible, and there is one good reason to do that: A 5-point harness car seat is much better in terms of safety than a booster seat used at any age. While a convertible seat has several installation options to keep the child safe and sound while riding, a booster is a simple seat that uses a seatbelt to restrain the child and keep him/her in place.

If the child's height is not quite enough to use with an adult seatbelt, the booster can raise and place the child in such a way that his/her lap and shoulder belt could be properly positioned across the body. In case there is an accident, the seatbelt will keep the child safe in place.
The lower limit of most boosters is somewhat between 30-40 pounds, while the upper limit may reach 100 pounds and the height of 5 feet. However, if you see that your child meets the minimum requirements to be transferred into a booster car seat, it doesn't mean you should do it asap. To make sure the ride is safe, the child has to fit the booster properly without leaning over or slouching.
So if there is a chance to keep your child in a convertible or combination car seat, just do it for his/her safety. In their press release in August 2018, the AAP emphasized that each transition (either from rear-facing to forward-facing or from forward-facing to booster car seat) makes the child less protected.
Best Booster Seats: What Are They and How to Choose Them?
The best car booster should have the following characteristics:
Be easy and comfortable for the child to use. A child has to be positioned correctly in the booster seat to sit up straight and not slouch. The belt has to be attached without any difficulty. When the child unbuckles, the belt has to retract easily but not be too loose. Also, we paid attention to those which were equipped with perks that made the riding experience for children improved. That's because most parents want their children to love using the booster. Those are consoles, cupholders, and several other additional features.
Be convenient and easy for parents to install and clean. Lighter seats and those which were designed to handle easily can be moved in and out of the vehicle without any hassle. Narrow car seats will fit in almost all the cars. Also, a headrest needs to be easily adjusted and then stay in place when the booster is in use. Moreover, cleaning shouldn't be a challenge, and wiping any mess from the booster seat and cupholders has to be simple.
Have LATCH. LATCH is the abbreviation for "lower anchors and tethers for children. This system allows installing the child seat using hooks or metal clips that are attached to the built-in car hooks. All car seats for children, including infant, convertible, and combination seat equipped with a 5-point harness, that were manufactured after September 1, 2002, have the LATCH system. However, for booster car seats, it is optional, and the weight limit doesn't apply because, unlike other types of car seats for children, LATCH is used to install and position the booster properly, but not restrain it.
Have perfect results of crash tests. To check them out, you can turn to the Compliance Database of NHTSA.
Have reasonable prices. Judging from our experience, expensive boosters the price of which goes beyond $200 are as great as models for half that sum.
Travel Boosters: Do They Perform As Well As Usual Ones?
We took a look at the famous MiFold which is the best travel booster according to customers' reviews seat and addressed Wirecutter who have performed crash tests to see whether this seat is safe and deserves your attention as a potential purchase. The result is the following: MiFold didn't show good performance regarding head impact but it was somewhat worse than some models of backless boosters regarding chest impact.
However, we understand that while traveling some parents may find travel boosters a very convenient option, and to say more, having a travel booster is so much better than nothing. In a big crash, it may not offer protection from head and chest injuries, but in a mild accident, it can prevent some injuries in your child. Nevertheless, keep your child in a high-back booster as long as possible, preferably until he/she outgrows it and is ready to use a regular seatbelt.
---
FAQ
When does a child outgrow the booster seat?
The National Child Passenger Safety Board states that a child is ready to stop using a booster in case he/she is able to:
– Keep his/her back against the seat of the vehicle;
– Sit without leaning over or slouching;
– Put his/her feet on the vehicle floor;
– Have his/her knees bent naturally at the edge of the vehicle seat.
The American Academy of Pediatrics says that kids have to use belt-positioning booster seats until they are 8-12 years old and at least 4 feet and 9 inches tall.
Anyway, AAP and CDC recommend a child sit in the backseat until he/she is 13 years old.
What are the requirements for standard booster seats?
Any kid who weighs 40 and more pounds and is 35 inches tall has to be placed in a booster seat with an adjustable harness and backrest. Many children reach the age of 4 when they start using boosters for the first time.
How to install the booster car seat correctly?
First, look through the manufacturer's guidelines to properly place the booster seat in your vehicle. Also, the NHTSA has a 6-step instruction on how to easily and safely install the booster seat. The most important thing here is to place it in the backseat of your vehicle. The booster has to fit flat in the seat. Place your child following the instructions in the manual and adjust the shoulder and lap belts to have a comfortable and safe drive.
---
Final Words
Now that you know how to select good booster seats for children, you can go ahead and buy the one you have carefully selected. Just remember the following: if your child has outgrown his/her forward-facing car seat, it doesn't necessarily mean that he/she is ready to switch to the booster.