Reading time:
11
minutes
Does your little one have a hard time getting in the tub and having a little swim? Turn the routine into a fun activity buying the best bath toys for your child. Well, it's no secret most small kids don't really enjoy having a bath, so you, as a caring and wise parent, have to do something with it.
Having the right set of best bath toys for babies makes the whole bathing process a very entertaining thing which will help them relax, have a great splashing time with parents, and bond. When equipped with the right toy, the kid won't get enough of the bath time and will want to stay in the water longer and enjoy bath time to the fullest.
When to introduce bath toys? Such toys aren't a necessity for infants as they don't play at this age. But when a child gets older, he/she gets more and more interested in bright, colorful, and fun elements that will help keep him entertained and engaged in the tub. When your kid starts enjoying the play in the water, you are free to offer him/her lots of different variants of baby bath toys for 1-year-old, 2-year-old, 3-year-old, and 4-year-old not to make them bored. We at Caring Parents' Choice have compiled a list of the best bath toys for toddlers and babies and are ready to help make your little one's tub experience joyful and fun-filled.
Top 13 Best Bath Toys 2022 for Little Children
Best Bath Toys for Kids Under $10
#1. Nuby Floating Purple Octopus with 3 Hoopla Rings Interactive Bath Toy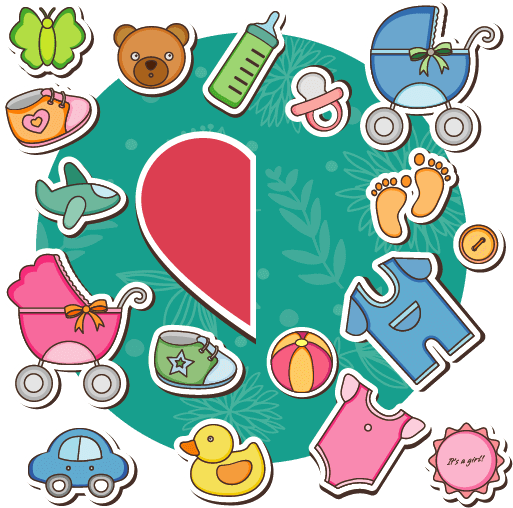 Nuby Floating Purple Octopus with 3 Hoopla Rings
$6.89
This floating purple octopus by Nuby will become your child's new bath time favorite! Suitable for kids of 18+ months, this cute little toy makes bathing more fun and interactive, as well as facilitates learning through sensory stimuli.
Bright colors, diverse shapes, and textured surface support development and bring your kid immense joy. This toy is supplied with 3 hoopla rings to turn bathing into a fun float-and-catch game that helps with hand-eye coordination. The playset is made of BPA-free materials and conforms to all safety regulations and standards.
---
#2. The First Years Disney Baby Bath Squirt Toys, Finding Nemo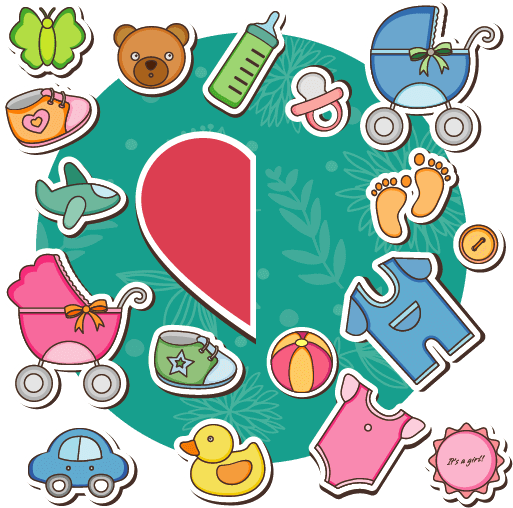 The First Years Disney Baby Bath Squirt Toys, Finding Nemo
$6.49
Another pack of top bath toys from the First Years Disney series featuring Nemo, Dory, and Turtle from Finding Nemo won't leave your baby indifferent. Visually engaging cute little squirt toys bring a whole new fun to the usual bathing ritual, and the compact size provides an easy grip for little hands. The pack is meant for ages 6-18 months and is made of safe materials. Throw your kid a party with the best bath toys, their new Disney friends!
---
#3. WowWee Pinkfong Baby Shark Bath Squirt Toy – 4 Pack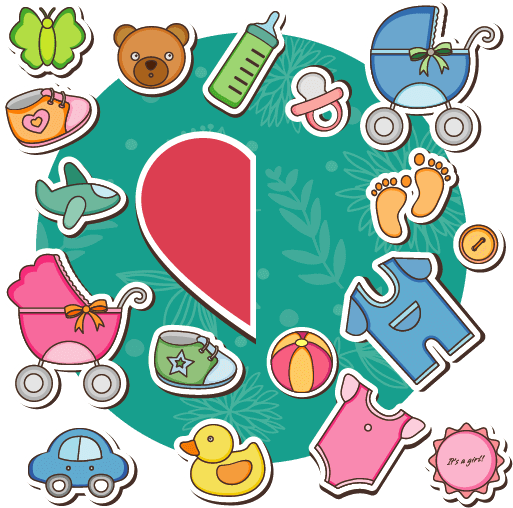 WowWee Pinkfong Baby Shark Bath Squirt Toy
$9.84
WowWee presents a 4-pack of bathtub toys featuring the beloved characters from the nursery song Baby Shark. Hanging out with this cute aquatic family will make your toddler laugh and pipe with glee, squirting-splashing water everywhere. The BPA-free compact-size toys are suitable for kids over 2 years of age. Bathing should always be fun, not stressful. Splish-splash with these best bath toys!
---
#4. Munchkin Float and Play Bubbles Bath Toy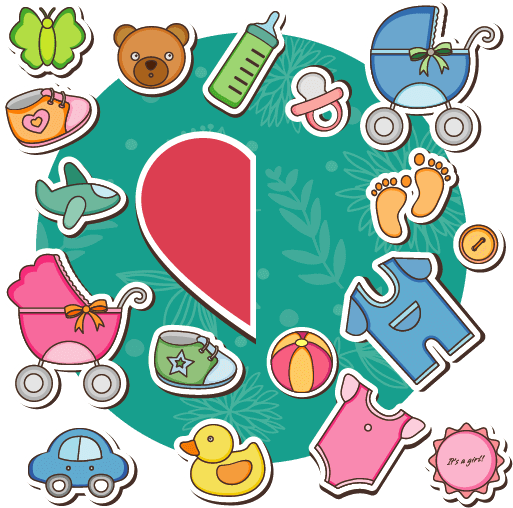 Munchkin Float and Play Bubbles Bath Toy
$9.19
Don't kids just love things that rattle, wobble, whiz, and spin? This Float and Play Bubbles Bath Toy by Munchkin is perfect to enliven their bathtub routine. Floating bubbles with cute colorful characters and rings that rattle and roll inside engage the baby's sensory systems while bringing them joy and fun, and the compact size provides easy grip and develops motor skills and hand-eye coordination. The textured rings rattle freely inside the bubbles, while animal characters are weighted to always stay upright. This best Munchkin bath toy is suitable for 4+ months.
---
#5. Munchkin Fishin' Bath Toy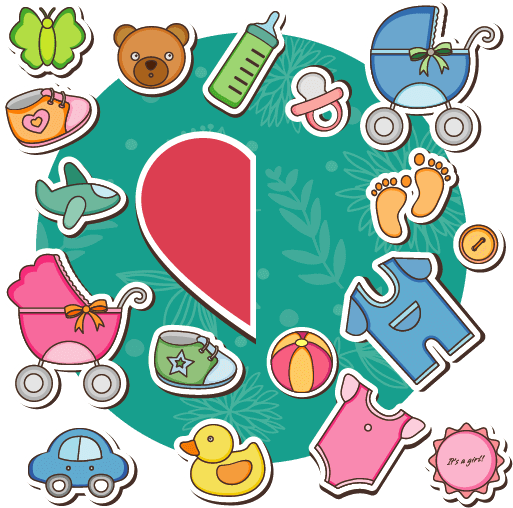 Munchkin Fishin' Bath Toy
$7.73
Munchkin Fishin' Bath Toy Set is a perfect gift for little explorers. The set contains a fishing rod that works on a magnet and 3 underwater bobbing characters. The hook draws up the sea creatures floating on the surface, and the reel clicks realistically. The handle is customized for little hands to hold it. The set not only entertains but also helps with hand-eye coordination. The toys are airtight, which provides better protection against mold and mildew. Suitable for the 2+ age category. For proper care, rinse with warm water and air dry.
---
#6. Skip Hop Bath Toys: Pull & Go Submarine Monkey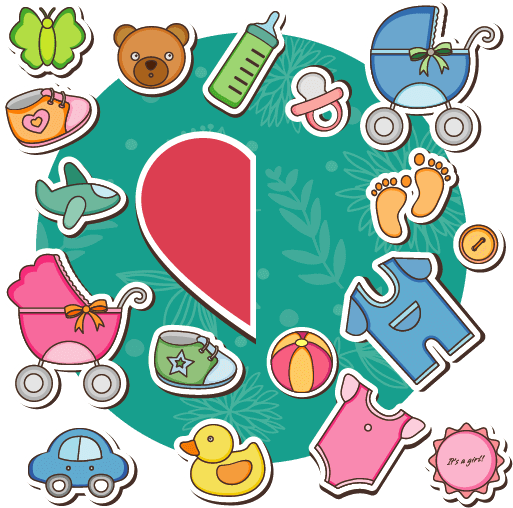 Skip Hop Bath Toys: Pull & Go Submarine Monkey
$7.99
Hop on a ride for an underwater adventure with this Bath Toy Submarine featuring a signature Skip Hop Zoo character – Monkey. Just pull the string to start the propeller and set the sub in motion. The toy is not only fun to play with, but also teaches young explorers cause and effect and develops their motor skills. This completely safe, phthalate-free toy is a perfect solution for a 12+ months child to liven up their bathing routine.
---
#7. Munchkin Letters and Numbers Bath Toys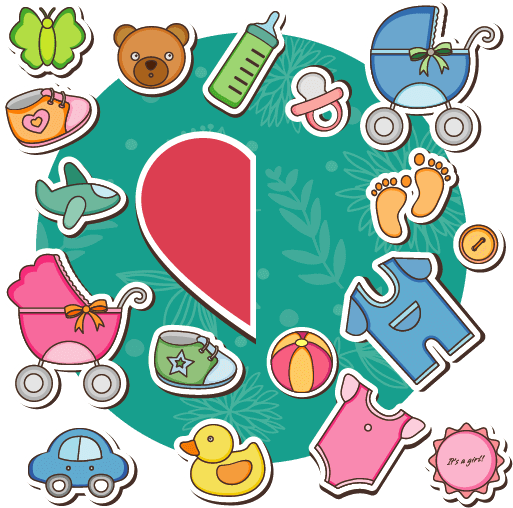 Munchkin Letters and Numbers Bath Toys
$4.48
What could be better than learning and having fun at the same time? Turn your kid's bathtime routine into an educational opportunity with this Bath Toy Set by Munchkin consisting of letters and numbers, the bath toys that stick to the wall. Soft shapes made from durable safe foam material come in 6 colors, stick easily to wet bathtub walls, allowing teaching your kid alphabet, numbers, counting, spelling basic words, and grouping things by color. This best bath toys set contains 36 pieces (16 letters, 10 numbers) and is meant for children 3+ years. Discover educational play with Munchkin!
---
Best Bath Toys for Kids Under $20
#1. Green Toys Ferry Boat with Mini Cars Bathtub Toy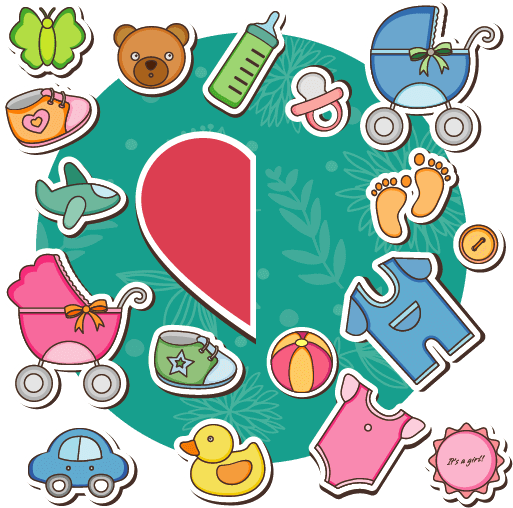 Green Toys Ferry Boat with Mini Cars Bathtub Toy
$11.99
Take your kid on a great adventure on this Ferry Boat by Green Toys! This multifunctional bath toys boats set that includes a ferry boat with a slide-out ramp and two mini cars will bring your kid hours of imaginative engaging play in the bathtub, in the yard, on the beach, since it's suitable for both indoor and outdoor fun. The toy floats on water like a real ferry, and the special design prevents it from rolling over.
The best bath toys set is made from entirely safe recycled plastic, so it is an environmentally responsible product that gives an opportunity to teach your kid the importance of recycling and nature preservation. The sturdy durable material withstands active play. It also contains no BPA, PVC, phthalates, or external coatings and conforms to all international safety regulations.
The product is manufactured in the USA and has a tight local supply chain, which minimizes transportation costs and air pollution and supports the home economy. In addition, it is also easy to clean in a dishwasher. It is among the best bath toys for 3-year-olds.
---
#2. Boon Building Bath Pipes Toy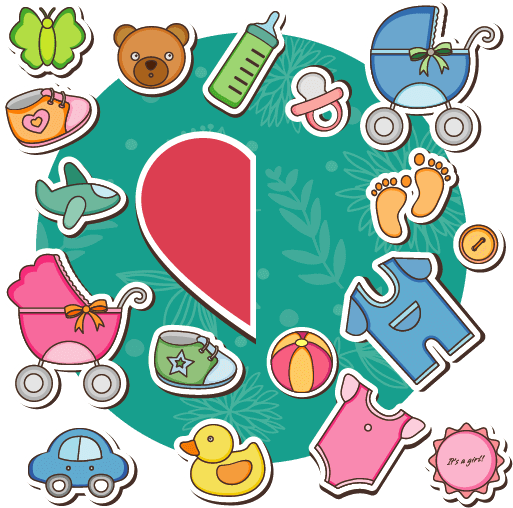 Boon Building Bath Pipes Toy
$14.99
Could you ever imagine that pipe leaking can bring not frustration but fun? With Building Bath Pipes Toy made by Boon it can! These 5 colorful pieces of different shapes will turn your kid's bathtime routine into a blast of pouring, scooping and splashing. The pipes securely stick to walls, either individually or put together in a chain.
The product is free of BPA and PVC and is intended for 12+ months. It is also low-maintenance in terms of care – just wash in warm water using your baby shampoo or soap, rinse in cold running water and air dry. Give your little plumber hours of splish-splash fun!
---
#3. Nuby 10 Count (Pack of 1) Little Squirts Fun Bath Toys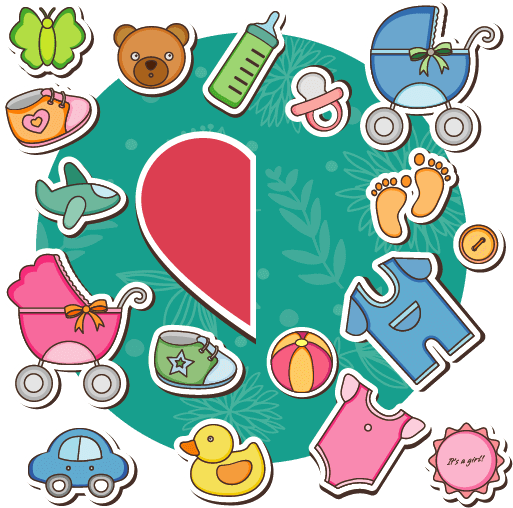 Nuby 10 Count (Pack of 1) Little Squirts Fun Bath Toys
$11.99
What could be more fun for a kid's bathing routine then hanging out with a whole gang of cute toy friends, squirting and splashing water everywhere? This pack of best kids' bath toys by Nuby will not let your kid get bored. It consists of 10 funny bright animal characters – fish, dolphin, turtle, and starfish, duck, penguin, alligator, shark, crab, and octopus.
Send them floating or squirt water everywhere – whatever you do with them, your kid will surely break into a smile. Not only is it fun to spend time with these toys, but it also helps with your child's hand-eye coordination, facilitating interactive play, and igniting imagination. PBA-free and compact-sized, they are intended for infants 6+ months. The pack is manufactured in accordance with all relevant standards and regulations regarding safety. Please, air-dry the toys after play to avoid undesirable microorganism growth.
---

#4. Green Toys Submarine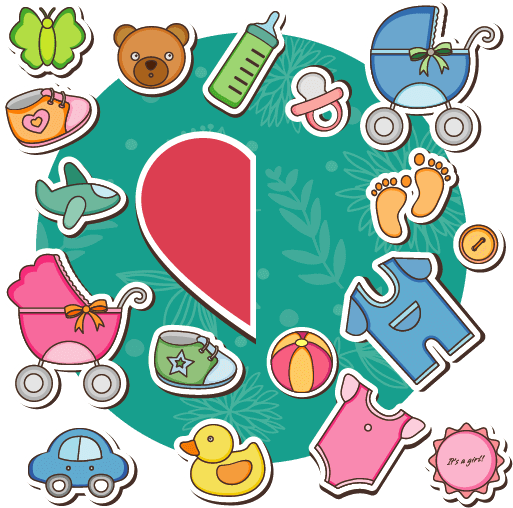 Green Toys Submarine
$11.59
Did you know that children's best bath toys can not only be fun and interactive, but also environmentally responsible? Check out Green Toys assortment of products made entirely out of recycled plastic. For example, you can take your little one on a great underwater adventure with this cute toy submarine. Explore the underworld of the tub or scan the horizon for distant shores. The watercraft sports a rotating rear propeller, a flat bottom, which makes the toy stable, and a classic wide-mouth handle. The BPA-, phthalates- and PVC-free toy can be played with both indoors and outdoors and is dishwasher safe. Ahoy!
---
#5. Munchkin Baby's First Bath, Bath Toy Set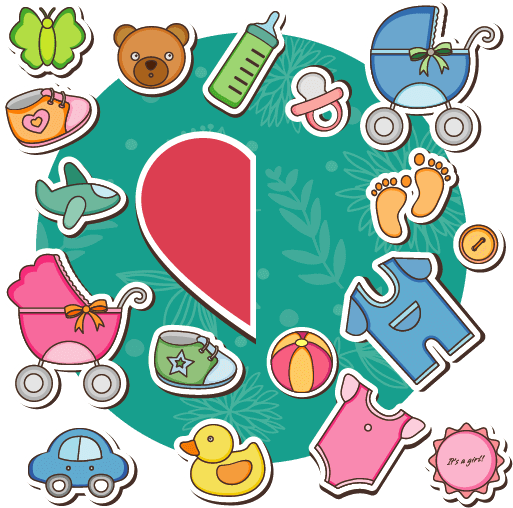 Munchkin Baby's First Bath, Bath Toy Set
$14.75
Looking for the best bath toys for baby to liven up your baby's bathing routine? Check out this set from Baby's First Bath Toy series by Munchkin! We've gathered our clients' favorites for pure joy and less stress for your kid – a safety ducky, a scuba toy, and a cute boat train. If water is above 104 F, the word HOT appears on the ducky, warning the parents to avoid burns to the child's skin. The scuba dives and explores the bathtub bottom, and the train can be linked or stacked. These toys, designed for easy grip, are loved by kids and parents alike. The set also makes an amazing gift, as it comes in lovely ready-to-gift packaging. Rub-a-dub-dub!
---
#6. Green Toys Seaplane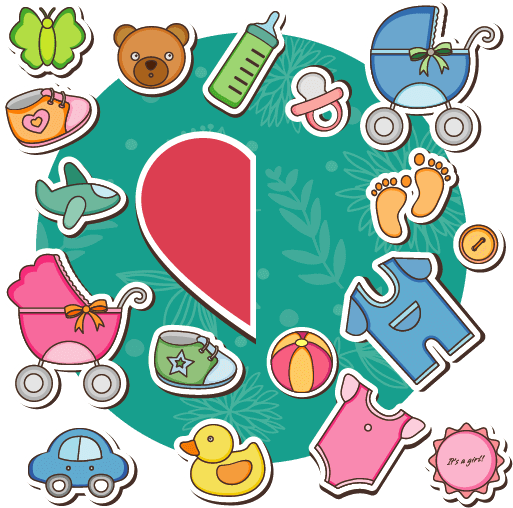 Green Toys Seaplane
$14.09
This adorable Seaplane by Green Toys engages your little one in an environmentally friendly imaginative play, whether they make it fly in the air or float on the whirling waters. The seaplane boasts a cute but sturdy design with its rotating propeller, oval wings, and thick pontoons. Such shape develops motor skills and pincer grip. The toy is made from durable recycled plastic, free of BPA phthalates, which makes it safe for both your child and the environment. Green Toys also uses only recycled and recyclable packing materials. The seaplane is intended for 1+ years of age and can be easily cleaned in a dishwasher. Give your child hours of joy while saving the planet with the best bath toys!
---
Buyer's Guide: How to Choose the Best Bath Toys for Kids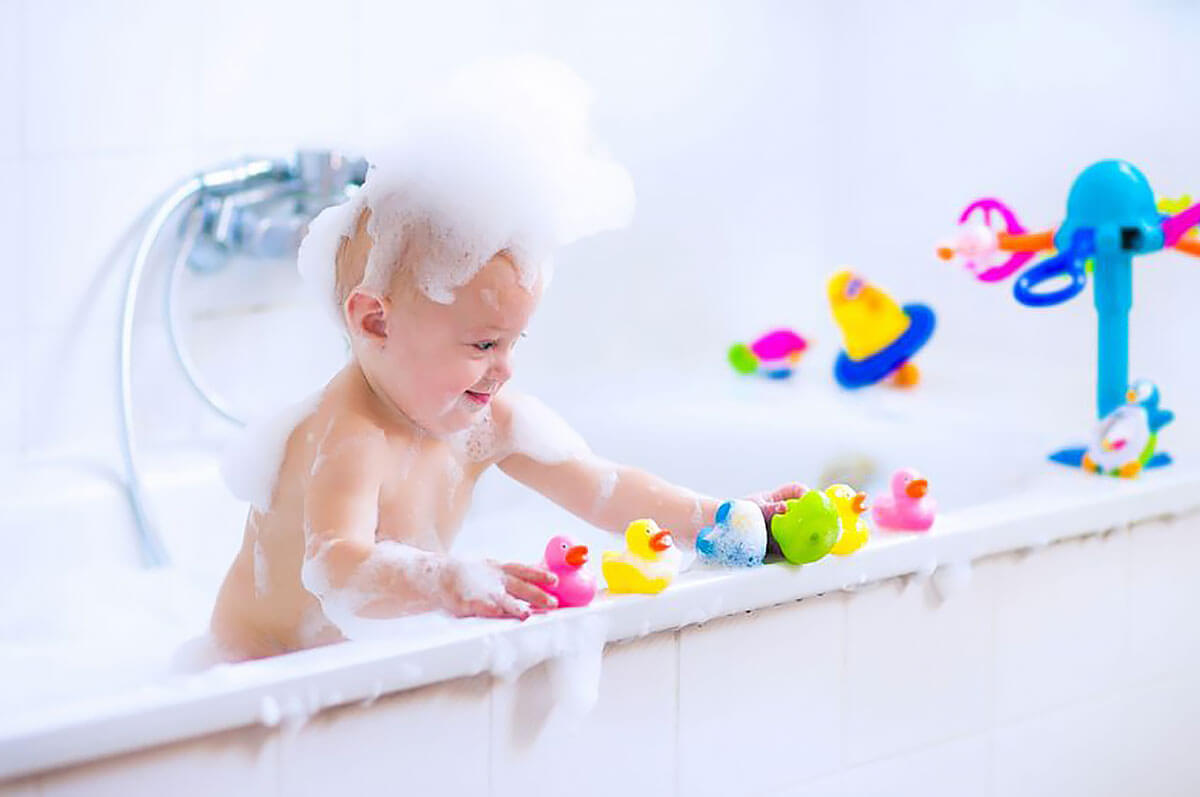 Bathtime has to be not only a fun activity for your child but also a space for learning and developing because children discover new things when they play. It is also about multisensory exploration as water a perfect medium for your kid to learn different senses. When sitting in the tub, he/she can learn such things as temperature, how their cool bath toys float and sink, identify smells, hear the splashing of water, and make waves. Also, bathtime encourages creative thinking and helps develop and then practice fine motor skills.
What Types of Bath Toys Are There?
Nowadays, there are lots of best bath toys for children offered for sale, and the growing interest of a little kid drives parents to search for different types of Montessori toys to keep their sweet little muffin in the bath longer:
Squeezy toys. You can find lots of squeezy characters on the market, among which are turtles, fish, ducks, etc. Your child will be into the process of squeezing water out of the toy and then putting it under water for a re-fill.
Bath books. Our favorite type! These toys will be perfect for a little bookworm who enjoys reading everywhere, and soft plastic books with flipping pages and bright pictures will make the bath time even more amusing.
Motion toys. You can find many toys with moving parts which you can stick to the tiles or the side of the bath. When pouring water into them, you'll get toy moving around or even diving underwater.
Floating toys. Isn't it great to push and pull and sail some cool, fun, and bright toy around the tub and tell stories, thus, developing creativity and imagination?
Pouring toys. These are all the toys with hollow spaces inside that can be filled with water and then poured or even sunk. Children love having those little cups with holes on the bottom to be filled and then emptied.
Classic toys. Those old-fashioned ducks, either classic or with some accessories like sunglasses, belong to this category. They are available in a range of sizes from tiny to pretty big and taking up some bath space.
AVOID leaving water inside the toy as when water sits there for long, mildew, mold, and bacteria appear, which may be quite risky for the health of your child. Make sure you've emptied and dried all the bath toys after you've finished bathing with your kid.
How to Choose the Best Bath Toys for Children?
There are lots of the best baby bath toys available on the market today and they come in a range of shapes, sizes, and designs. However, there are certain features to look for, among which are the following:
Best bath toys have to be big enough so that your kid couldn't accidentally swallow them. Thus, it has to be small enough for a baby bath but large enough not to fit the baby's mouth;
Best bath toys have to be bright and eye-catchy. The bright-colored toy will be easier to find in the soapy water. Little kids love various bright things as they catch their attention;
Best bath toys have to be easy to catch and grip. So it is advisable to opt for textured and rubbery surfaces just to make it easy for a baby to snatch and hold the toy with wet hands;
Best bath toys have to be easy to clean. This issue is more important for parents than children. You wouldn't want to spend the time you don't actually have to wipe the toys clean every time they have been used. The easiest would be just to rinse it in soapy water and then under running water and air-dried;
Best bath toys have to be BPA-, phthalate-free and without lead-based coating. It is important to choose safe toys for babies as certain chemicals can dissolve in water and be absorbed by the baby's skin, or the baby can just put them in his/her mouth.
What Precautions Must Be Followed for Bath Toys for Toddlers?
Look after your child when he/she is playing with toys in the bath. Experts recommend supervising children in the bath and never leave them alone in the water, even if it's just several inches high.
Read the manual of each bath toy for babies as not all toys can be played the same way. This is why manufacturers provide the toy with a user guide or manual for a parent to find out the recommended playing method and whether there are any limitations. In case there is no manual, read the instructions at the back of the packaging.
Wash the toy after every use and dry it. Usually, warm soapy water is enough to clean bath toys. Then they can be either cleaned with a towel or tissue or left to be air-dried. If there is a possibility to unscrew the toy and divide it into parts to wash properly, do that at least once a week to prevent mildew.
Throw away the toy if it breaks, chips or you see mold/mildew on it.
Bottom Line
There is a vast array of best bath toys for babies, toddlers, and preschoolers to have fun in the tub. Parents have to select toys for their kids paying attention both to the child's preferences and toy safety. Also, remember that every play in the bath must be carefully supervised by parents to avoid any type of accident.