Reading time:
12
minutes
The time comes when most parents are thinking about switching to the next stage of car seats and start looking for the best combination car seat 2022. These have different names, depending on manufacturers: "harness-to-booster", "combination car seat", "forward-facing car seat" and "2-in-1 (3-in-1, 4-in-1, or all-in-one) seat". Despite the number of available names, they all mean and are the same.
Although most parents prefer buying a convertible car seat for their child (and we have reviewed the top 5 convertible car seats 2022 and given detailed information on how to choose the best one there), some are still looking for the safest forward-facing car seat. We have tested a range of combination seats, analyzed the forward-facing car seat requirements and regulations, consulted specialists, and independent resources to come up with our top 5 list of the best options for you and your kid.
Top 5 Best Rated Combination Car Seats 2022
#1. Safest Combination Car Seat: Britax Grow With You ClickTight Plus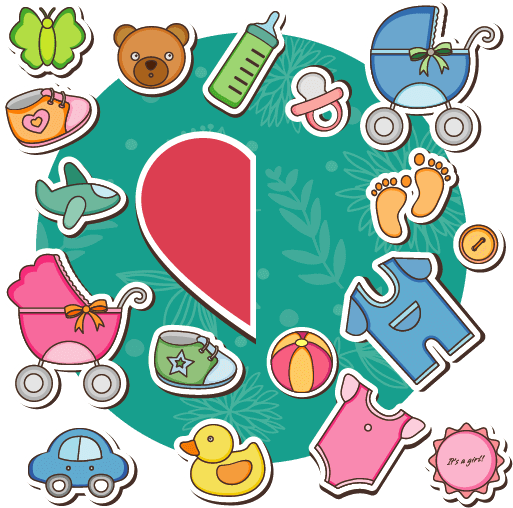 Britax Grow With You ClickTight Plus
$329.99
The Britax Grow With You ClickTight Plus is the best buy for those parents who want to place their child in a top safe car seat.
Britax has earned the reputation of one of the best brands, and many parents feel confident when buying the Britax car seat for their child. The ClickTight makes it easy to install the seat easily and correctly. It was designed for use by children in two modes with the following weight and height limits: harness with 25-65 lbs and 34-49 inches, minimum of age 2; booster with 40-120 lbs and 44-63 inches.
It has two recline positions (upright and reclined) that can be easily adjusted just by pulling the handle at the bottom. When the harness mode is used, the base hangs over the edge of the back seat by up to 3 inches, and you shouldn't use the reclined position then as there'll be much overhang. In a booster mode, the base must be on the back seat, and overhang is allowed in this case.
Using LATCH is not as convenient as the seat belt because ClickTight was made to be used with the seat belt. The good thing about this seat is that it can be switched from harness to booster, and you don't need to take out the harness but tuck it into a special pocket.
The Britax Grow With You ClickTight Plus combination car seat has an energy-absorbing base and steel frame as well as 3 levels of side protection which adds to its safety features. Children feel comfortable in it thanks to ample cushioning and head wings at the top of the car seat. Also, straps have separate padding.
The Good:
3 levels of side impact protection;
Easy transition from harness to booster;
9 quick-adjust harnesses;
Energy-absorbing base;
High weight limit;
Cup holders.
The Not So Good:
Heavy and bulky (if you need to install three seats in a row).
---
#2. Most Comfortable Combination Car Seat: Britax One4Life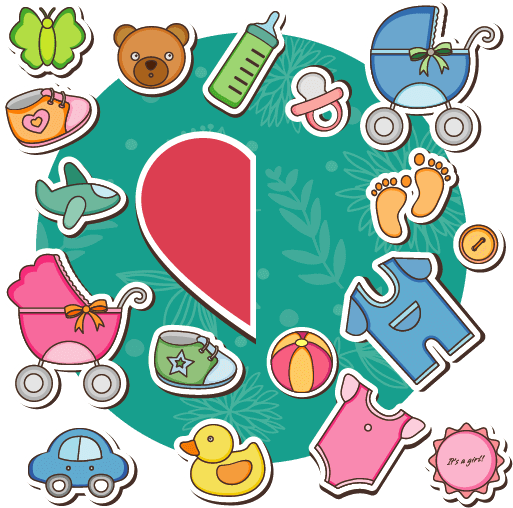 Britax One4Life
$374.99
The Britax One4Life is truly an excellent seat, and we can undoubtedly call it the best all-in-one front-facing car seat 2022.
The Britax One4Life is an awesome all-in-one car seat. Rear-facing it can host a child of 5-20 lbs; forward-facing – 20-65 lbs; belt-positioner booster – from 40 up to 120 lbs.
The Britax One4Life is a revolutionized car seat that features the ClickTight technology and offers both parents and their child a perfect, sleek, and long-lasting combination car seat. It includes a steel frame, EPS foam and SafeCell technology. The car seat has met and exceeded the federal safety standards.
The greatest thing about the One4Life is the anti-rebound bar which is supposed to reduce rebound in a collision, and it adjusts in two ways: to be lying flat against the seatback of the car and provide extra legroom for the child. After switching to a forward-facing position, the ARB may become a real substantial leg rest. This feature may be purchased separately.
The One4Life combination car seat has everything for full safety and security. The child will be comfortable with 9-position adjustable base, 15-position headrest, ventilated mesh cooling channels that advance the airflow, and two cupholders. Every element of the car seat has been thought through so your kid will feel perfect in it wherever and for how long you drive.
The Good:
Easy, fast, and secure installation;
Side impact protection;
EPP energy absorbing foam;
15 headrest positions;
Push-on latch connectors;
Special insert for newborns;
10-year lifespan.
The Not So Good:
Harness covers are somewhat thick.
---
#3. Easiest to Use Combination Car Seat: Graco 4Ever Extend2Fit Platinum 4-in-1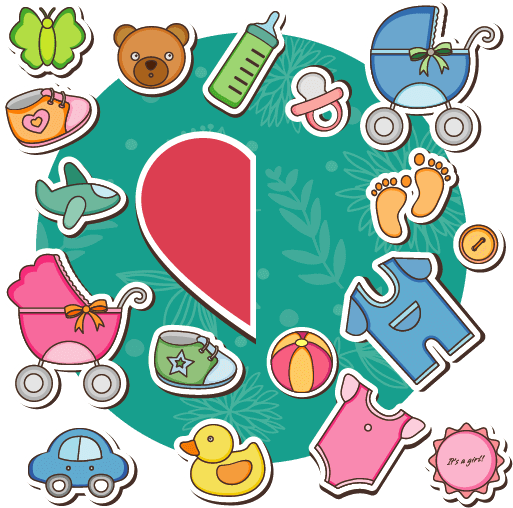 Graco 4Ever Extend2Fit Platinum 4-in-1
$314.99
Look no further as the Graco 4Ever Extend2Fit Platinum 4-in-1 has it all and even more. This car seat may be a bit pricy but it's totally worth the money.
If you want that one and only car seat that will last your child for years, the Graco 4Ever Extend2Fit Platinum 4-in-1 is the best option for caring parents. This model is the best one in the whole 4Ever line due to its amazing installation and four usage modes.
Rear-facing it can host a child weighing 4-50 lbs, forward-facing – 22-65 lbs, using highback belt-positioning booster – 40-100 lbs, with backless belt-positioning booster – up to 120 lbs. This Graco combination car seat has 6 reclining positions, up to 5 inches of adjustable leg room, steel frame with padding made of foam, seat belt lock-off, and cupholders. The fabric can be taken off the car seat without the need to remove the seat from the vehicle.
There is a great possibility to adjust the headrest in 10 various positions to meet the comfort needs of a growing child, and you won't have to rethread the belts when the time comes.
Overall, the Extend2Fit Platinum 4-in-1combination car seat is quite big compared to other models offered for sale in terms of weight and dimensions. So if you own a small or medium-sized car or more than one child, you will have to measure the back seat of your car and only then make a final decision.
The Good:
Easy 3-step installation using EZ Tight Latch;
Lever indicator;
10-position adjustable headrest;
6 reclining positions;
Body and head inserts that can be removed;
5-point harness;
Additional leg room for your child with the extension panel;
10-year lifespan.
---
#4. Most Quality Combination Car Seat: Graco Nautilus SnugLock LX 3-in-1 Harness Booster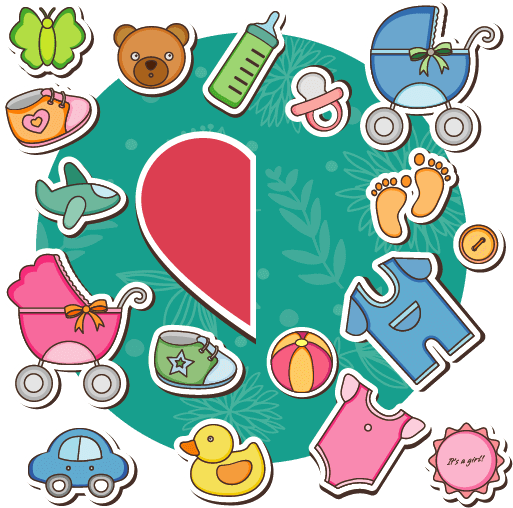 Graco Nautilus SnugLock LX 3-in-1
$188.99
The Graco Nautilus SnugLock LX 3-in-1 Harness Booster is a quality, most comfortable, and safe combination car seat which can grow with your child until he/she is around 120 lbs.
Graco car seats have proven to be one of the safest on the market. The company claims that children's safety is their #1 priority.
The Nautilus SnugLock LX 3-in-1 combination car seat is equipped with the famous Snug Lock technology which when the installation is over and the seat is safely installed makes that click sound. You can use LATCH or a seat belt. Many parents say that this combination car seat provides a better installation opportunity that some other seats manufactured by Graco. This is done due to the fact the seat has belt tensioning and lock-off method.
Forward-facing, it can host a child of 25-65 lbs and up to 49 inches tall; high back booster – 40-100 lbs, 38-57 inches tall; backless booster – 40-120 lbs, 40-57 inches tall.
As your child grows the headrest and harness are adjusted in one motion thanks to the Simply Safe Adjust harness. This is what makes your kid properly positioned. The seat has 4 improved recline positions. The fabric cover made from plush is machine-washable and can be easily removed without the need to take the car seat out of the vehicle.
The headrest is very comfortable and removable armrests make the ride very convenient. When switching into the booster mode, the harness can be stored away.
The Good:
Easy-to-install forward-facing car seat;
6-position harness with no-rethread option;
4-position recline;
Steel frame and premium lower anchors;
Removable armrests in backless booster mode;
Cupholders;
10-year lifespan.
The Not So Good:
Heavy;
A bit difficult to remove and reassemble the cover.
---
#5. Best Forward-Facing Car Seat for Small Cars and Tall Children: Chicco MyFit Harness + Booster Car Seat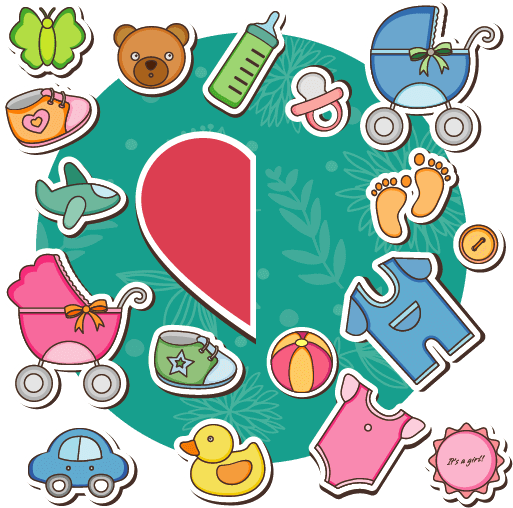 Chicco MyFit
$199.99
The Chicco MyFit Harness + Booster Car Seat can be called the best and most sought-after 2-in-1 harnessed booster car seat thanks to its ease of use, simple installation, and outstanding quality.
Chicco car seats have gained worldwide popularity for their overall quality, safety, and design. The MyFit model is narrow and tall, and this means it can accommodate tall children and fit small cars and/or tight spaces (for example, if you have to drive with 3 kids on your back seat).
There are certain weight and height limits for children. Forward-facing it is allowed to accommodate children of at least age 2 with weight 25-65 lbs and height up to 54 inches, while belt-positioning booster has the following limits: weight 40-100 lbs, height 38-57 inches, age at least 4.
Unlike most other forward-facing car seats, the MyFit should be installed within a certain recline range which has to be checked on the bubble level. There are 4 comfortable recline positions that can be used in both modes, but the allowed range is bigger in the harness mode though.
The installation is super easy with either the LATCH or the seat belt of your vehicle. MyFit has great LATCH connectors equipped with a release button. When the straps aren't used, you can store them in a special compartment. The seat has a 5-point safety harness with shoulder pads and pads around the buckle at the bottom and around the chest clip, 9-positon headrest and no-rethread harness straps, nice machine washable and breathable fabric, foldable cupholders, and great affordable price. According to the IIHS rating, the MyFit combination car seat got the title of the Best Bet Booster seat.
The Good:
Easy and hassle-free installation;
Safe design with steel frame, deep head and sides, and energy-absorbing base;
4 recline positions;
Movable headrest;
8-year lifespan.
The Not So Good:
Narrow and tight, may not suit overweight kids.
---
Buyer's Guide: How to Choose the Best Combination Car Seat for Toddlers and Preschoolers?
Unfortunately, there isn't a simple and fast way to select and buy the best combination car seat fast and with no research. Wise and caring parents have to consider some significant things, among which are the following:
Vehicle. You have to choose the car seat that would fit your car securely and make your kid comfortable whenever you drive somewhere together. Look through the specifications provided in the instruction manual by the manufacturer of the seat and find out whether the dimensions of the seat will be ok with your car;
Child's age, height, and weight. Forward-facing child car seats fit children from 2 to 5 years old. But here height and weight are more important. The maximum is up to 44-49 inches and 40-50 pounds. If your baby is smaller, you have to look for infant car seats or convertible car seats. If your child is older than 5 and weighs more than 50 lbs, then you should opt for booster car seats.
Combination Car Seat vs. Convertible Car Seat: Fiendish Difficulty
There is some misunderstanding behind the terminology, so let us get that straight for you.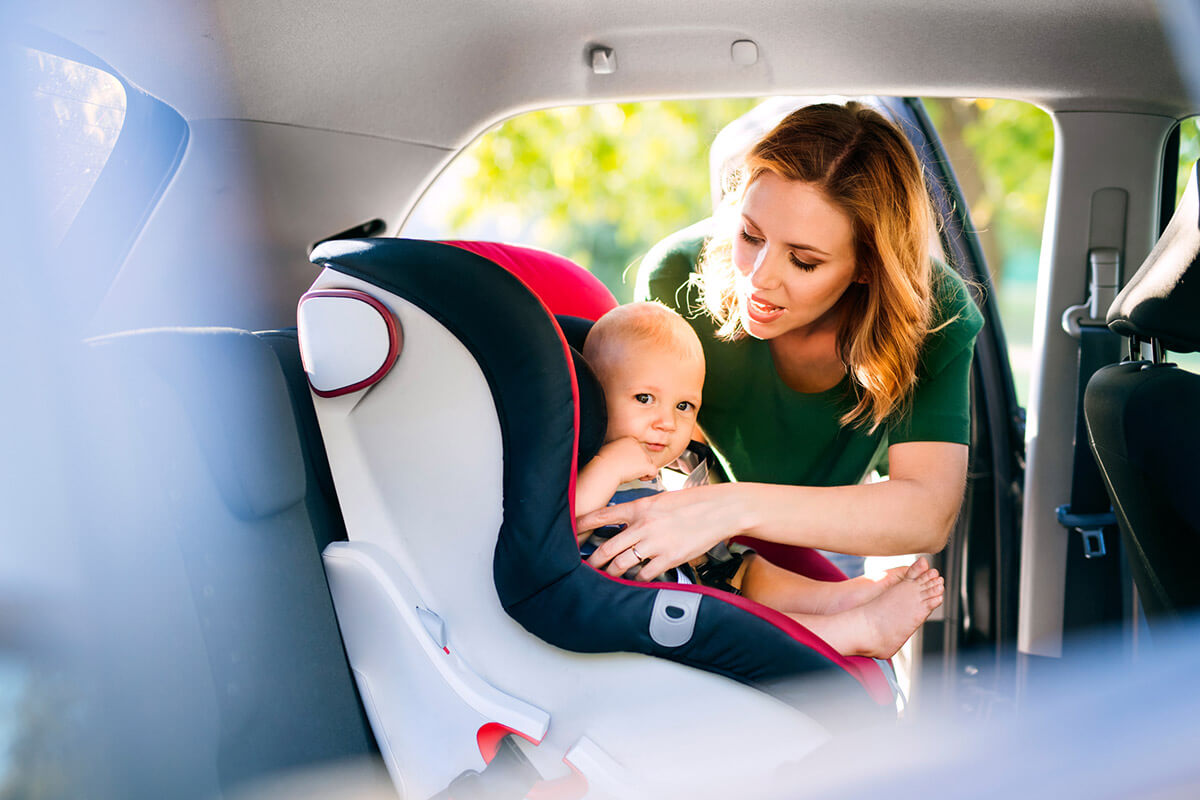 A convertible car seat is the one that is rear-facing for kids up to age 2 and forward-facing until the child outgrows the 5-point harness by weight and height. This type can be used longer than an infant car seat which is only rear-facing. It is appropriate for infants and up to preschoolers;
A combination car seat is a forward-facing-only seat that uses a top tether and 5-point harness to secure a child older than 2. This type can be changed into a belt-positioning booster seat when the kid outgrows the harness by weight and height. An adult lap and shoulder seat belt are then used to restrain the child. Sometimes these seats are referred to as harnessed boosters.
The all-in-one, 3-in-1, and 4-in-1 car seats need a separate explanation too. And they can be both a combination car seat and a convertible car seat.
---
The all-in-one "has it all". This convertible car seat type for children can go from infant and up to high-back booster. Among the most popular and safest models on the market are the following:
Evenflo EveryStage DXL All-in-One car seat that is easy-to-install, well-priced, and is packed with a variety of features but may not fit smaller cars;
Maxi-Cosi Magellan 5-in-1 convertible car seat is a great option for parents looking for a seat packed with both safe and luxury features. The comfort and protection it offers are beyond any discussions;
Diono Radian 3 RXT All-in-One convertible car seat is the best narrow car seat top-rated for its sleek design and an ability to fit any vehicle;
Nuna EXEC ll-in-One car seat is a truly luxury model which can boast a wide range of specific and high-end features and characteristics a wise parent is looking in a car seat and can fit most mid-sized cars.
---
The 3-in-1 is all the same, but it can also be a combination starting with a forward-facing harness, high-back booster, and up to backless booster. The best car seats of this category are the following:
Safety 1st Grow and Go 3-in-1 convertible car seat is an affordable model packed up with all the needed characteristics for long, safe, and comfortable rides;
Graco Nautilus 65 LX 3-in-1 Harness Booster car seat is a perfect option for its ease-of-use and hassle-free installation;
Safety 1st Continuum 3-in-1 convertible car seat is a good budget model that is FAA certified and it offers the same level of protection as its more expensive competitors;
Evenflo Tribute LX 3-in-1 car seat is a pretty cheap car seat for children but despite its low price, it is safe, lightweight, and will last for years. Many parents buy this model as a number two for other vehicles, like grandma's car.
---
The 4-in-1 is convertible and can be rear-facing, forward-facing, high-back booster, and also backless booster seat. If you are more prone to selecting this type of car seat for your child, we are ready to provide you with our list of the best models according to consumer reports:
Graco 4Ever DLX 4-in-1 convertible car seat is highly rated, perfectly adjustable, and works both for a newborn and a grown-up kid up to 120 lbs;
Chicco Fit4 4-in-1 car seat, apart from all the needed safety features and awesome characteristics, comes with an additional layer of fabric which is an advantage if your kid likes to have a bite while on the go;
Evenflo EveryFit 4-in-1 convertible car seat provides maximum comfort, longevity, and safety for secure rides for up to 10 years;
Safety 1st MultiFix EX Air 4-in-1 convertible car seat is designed to fit the riding needs of your growing-up child and make his/her travels comfortable and safe. It exceeds Federal Safety Standards and is a good bargain.
---
How to Install a Forward-Facing Car Seat?
Step 1.
Create more room to move around the back seat of your car by moving the front seats up.
Step 2.
Place the child seat on the back seat of your car. When using tether anchors, attach the hook to the anchor but don't tighten it. Just ensure the tightening mechanism and the strap can be accessed. And don't forget about them when installing the seat with the help of the lower anchors or seat belt.
Step 3.
Read the car owner's manual and car seat manual to ensure the seating position is correct. Also, mind the fact that not all the forward-facing car seats can be attached with the lower LATCH in any of the three back seats, and many require a seat belt to place the car seat in the center.
Step 4.
Pull the LATCH or seat belt from inside the baby car seat. Tighten it by putting some pressure. For example, you can put your knee in the car seat to make it sink into the back seat of your vehicle.
Step 5.
When the installation is over, use a "one-inch test" to check if the car seat is positioned correctly and doesn't move a lot from side to side (no more than one inch).
---
FAQ
How much should a baby weigh to face forward in car seat?
The AAP (American Academy of Pediatrics) recommends keeping children rear-facing as long as possible until they reach at least age 2. Some state regulations as well as several convertible car sear manufacturers say that kids can ride forward-facing since age 1. Most car seats have rear-facing weight limits of 35-50 lbs, so when your kid reaches this weight, it is allowed to place him/her front-facing.
I'm trying to figure out which one is better – a convertible or all-in-one car seat. Can you help me?
It all depends on what you are expecting to get from a car seat. A convertible car seat is heavier and bigger than an infant car seat but it is cheaper to buy it once for several years and place it rear-facing or forward-facing depending on your child's age, height, and weight. All-in-one car seats aren't designed for small babies. They are forward-facing only and can be changed into high-back and later backless booster for older toddlers. Each one of them has its pros and cons so you should mind them before making the final decision.
Is there a difference between a harness-to-booster car seat and a front-facing convertible?
Not really as both harness-to-booster seats and convertible car seats all meet the same standards in terms of safety. They don't really differ in convenience as well. Combination seats are more uprights while front-facing convertible seats have some recline (we mean when installed in their upright position, they may sit a bit more reclined).
Is it safe to use a car seat for so long?
Well, car seats do expire, and it typically happens after 6-8 or in other cases 10 years from their manufacture date. If you have chosen a car seat for your child and are going to buy it, check the expiration date provided by the manufacturer.
Do these seats work with strollers?
---
Final Words
With so much time spent driving somewhere, it's vital to make sure your child is safe and secure in the best combination car seat. As you can see from our small review, many meet and even exceed the safety standards and provide its small users with comfort and their parents with peace of mind. Before buying a combination car seat for children, refer to our recommendations, and make the best choice to protect your precious little one.