Reading time:
12
minutes
Parents who are looking for a full-size stroller should be ready to spend a considerable sum of money. However, the situation is completely different when it comes to umbrella strollers.
The best umbrella strollers are usually lightweight, convenient, easy-to-use, and affordable. Unlike traditional options, they may lack specific amenities but are still compact and comfortable. They are the lightest of all the stroller types available on the market nowadays, and they quickly and easily fold taking up a vertical shape which has proven to be convenient for storage in small places or when traveling. Still hesitating whether you really need an umbrella stroller? Check out our list of best travel systems for babies and toddlers.
If you have made up your mind to buy one, consider some of the most appreciated and popular umbrella strollers of 2022. We asked parents, consulted specialists, added our own insight and analysis and are ready to provide you with our own top 9 list and information you just have to know before you buy an umbrella stroller for your kid.
Top 9 Best Umbrella Strollers 2022
#1. Babyzen YOYO2 Stroller – Best Luxury Umbrella Stroller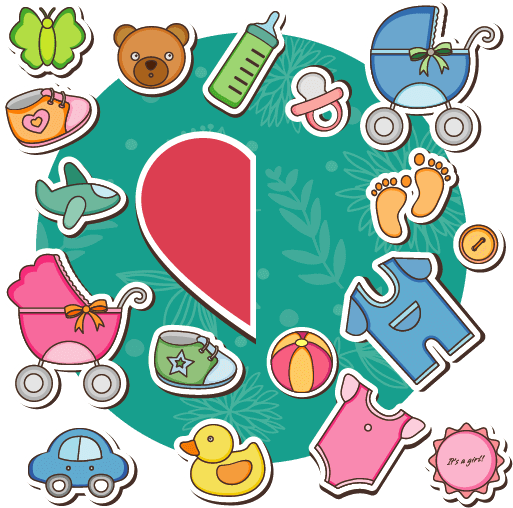 No matter what brand umbrella stroller you opt for, it is likely to be highly maneuverable and lightweight. However, choosing Babyzen YOYO2, you will have an opportunity to enjoy a variety of extra features. According to parents' reviews, this is the best summer travel umbrella stroller which is also perfect for city rides and other experiences. Its exceptional mobility, convenience, and comfort make it appreciated among users.
Do you enjoy frequent travels? It will not be a problem with Babyzen YOYO2. The stroller is lightweight, so you can easily fold it and carry it anywhere. Additionally, due to the compact design and an extra transport bag available, the stroller can be taken to the car, bus, or plane.
A huge canopy is another element that adds to the reliability of the stroller, as it can protect the child from the sun, rain, and wind. Besides, you should not buy another stroller when your family starts growing, as the item has an add-on board which provides you with a chance to ride both kids in one stroller. YOYO2 is compatible with a car seat of the same brand and adapters offered by different companies can also be attached to its frame.
The Good:
Exceptionally maneuverable;
Lightweight and compact;
Easy to fold and unfold;
Has seats that recline;
Car- and airplane-friendly.
The Not So Good:
Expensive;
The handlebar may not be adjusted to the necessary height.
---
#2. Summer 3Dpac CS Compact Fold Stroller – Best Full-Packed Umbrella Stroller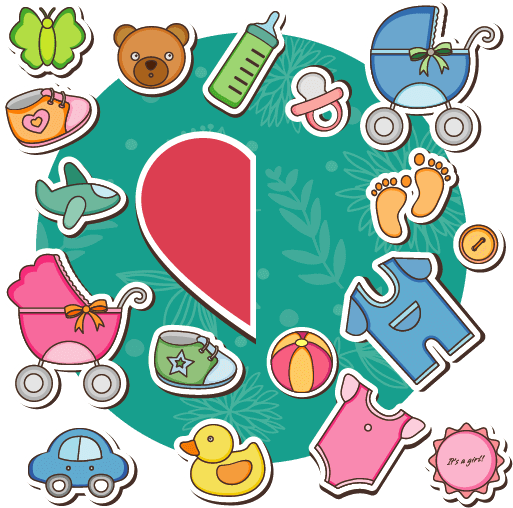 Summer 3Dpac CS Compact Fold Stroller
If you enjoy long summer walks with your child, Summer 3Dpac CS Compact Fold is the stroller you'll need. The item features an ultimately lightweight frame with a one-hand fold. Consequently, the stroller can be easily used for car travels and other experiences. Apart from the traditional low weight and exceptional convenience that are typical of most umbrella strollers, Summer 3Dpac CS features a great diversity of built-in specifications.
Finally, parents can forget about worries taking diapers, snacks, and clothing for comfortable rides as the stroller has a huge storage basket and pocket. This umbrella stroller has a snack tray, large adjustable canopy, and a peek-a-boo window that will make your child enjoy the ride, too.
Summer 3Dpac CS Stroller is the top choice for families who do not have much storage space. 20.5" x 21.5" x 14.5" is the size of the stroller when folded. As a result, you can easily put it anywhere around the house. Additionally, the stroller will fit any vehicle trunk, which is perfect for adventurous families. Keep in mind that the item is car-seat compatible and can be used without any adapters.
The Good:
Compact design;
Compatibility with a variety of car seat brands;
Quick and easy folding;
Highly protective canopy;
A diversity of beneficial specs.
The Not So Good:
The price is a bit high;
Made from cheaper materials.
---
#3. Kolcraft Cloud Plus Stroller – Best Lightweight Umbrella Stroller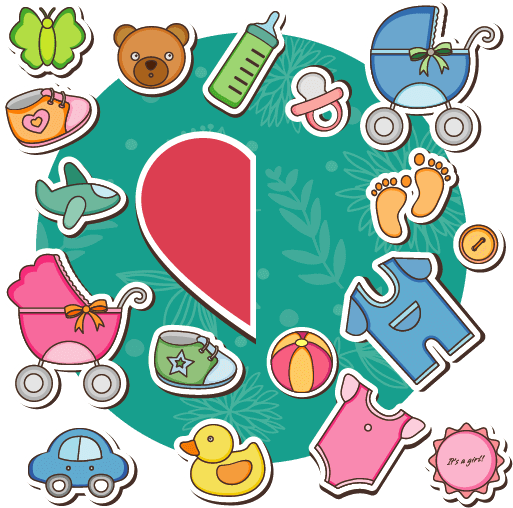 Kolcraft Cloud Plus Stroller
Comfortable and convenient travels with children are now possible. Kolcraft Cloud Plus is a good umbrella stroller that will change your attitude to the mobility and maneuverability of strollers. The item is exceptionally lightweight (11.8 lbs.) and can be used for daily rides. Additionally, users value its travel friendliness, which means the stroller is compatible with a considerable number of car seats for kids.
If you are a family that is always on-the-go, an exceptionally functional and safe stroller is a must. Kolcraft Cloud Plus features an easy fold so you can put it in the trunk of your car or take it on the bus when commuting in a matter of minutes. Additionally, the stroller can stand independently when folded. This is a perfect feature for parents who have active children.
The Cloud Plus is equipped with a large storage bag, which makes daily rides even more comfortable. Take everything you need for a perfect journey and access it anytime. An extra-large canopy is an excellent detail that adds to the safety of your trips.
The Good:
Lightweight design and compact fold;
Easy-to-access storage basket;
Multi-position seat;
Large canopy with a plastic peek-a-boo window;
Adjustable 5-point harness that guarantees maximum safety.
The Not So Good:
The seat is not removable which makes the stroller difficult to clean.
---
#4. gb All City Pockit – Best Travel Umbrella Stroller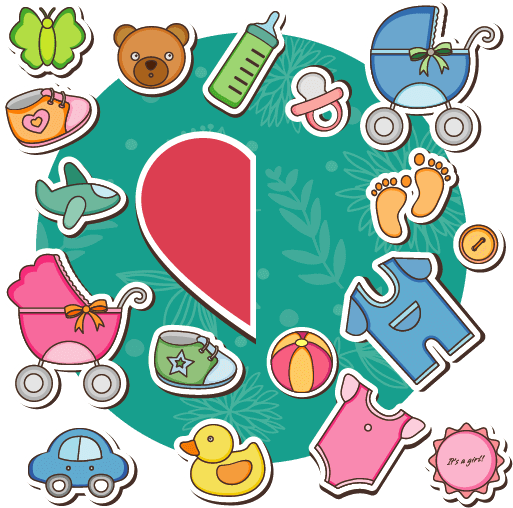 Although umbrella strollers are known as a travel item, gb All City Pockit will help you look at the thing from a completely different perspective. This lightweight, compact and folding umbrella stroller is convenient not only for long-distance travels but also for everyday city rides. Strong wheels and a variety of other functions contribute to the dependability and safety of the item.
This highly portable stroller features a reclining seat for maximum comfort of the child. Additionally, its compatibility with various infant car seats is the guarantee of hassle-free traveling.
Unlike the previous model offered by the GB, the All City Pockit has an improved suspension that helps to handle bumpy and muddy terrains. You may experience slight vibrations on rough surface but your child will not feel any wiggles.
A comfortable reclining seat suitable for the child up to 55 lbs offers the best sitting and sleeping rides. A large canopy, at the same time, guarantees the highest level of sun protection.
The Good:
Compact and lightweight;
Easy-to-fold;
Sleek design;
Convenient to push on rough terrain.
---
#5. Summer 3Dlite Convenience Stroller – Best Reclining Umbrella Stroller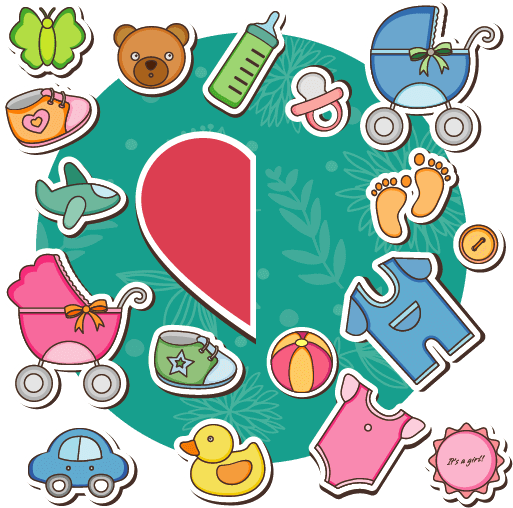 Summer 3Dlite Convenience Stroller
When the summer approaches, families start looking for a comfortable, well-designed, and affordable umbrella stroller. Summer Infant 3D Lite is an exceptionally popular umbrella stroller in 2022. A lightweight, convenient, and compact model is a top choice for families who travel a lot. However, it is still an excellent solution for parents who relish daily rides with their kids. 
The stroller has a high customer review rating, and parents highlight its high-quality fabrics, firm details, and exclusive durability. The item has a plethora of extra features, such as adjustable seat positions, a large storage basket, a protective canopy, and a top-rated safety system.
This compact and best lightweight stroller for toddlers is a must-have for active and adventurous families as you can use it both for peaceful shopping tours and crazy, long-distance trips. Keep in mind that the stroller is not only easy-to-use and fold but also convenient to transport. The lightweight aluminum frame can be folded in a matter of seconds. Put the stroller in the trunk and enjoy your family journey to the fullest.
The Good:
Portable and lightweight;
Adjustable seat that can take 4 positions;
Big storage space;
Competitive cost;
Hassle-free carriage;
Easy-to-fold;
Durable handles;
Padded harness for maximum safety.
The Not So Good:
May be hard to open and fold;
Cannot stand on its own when folded;
Is a bit difficult to use on rough surfaces.
---
#6. Kolcraft Cloud Double Umbrella Stroller – Best Double Umbrella Stroller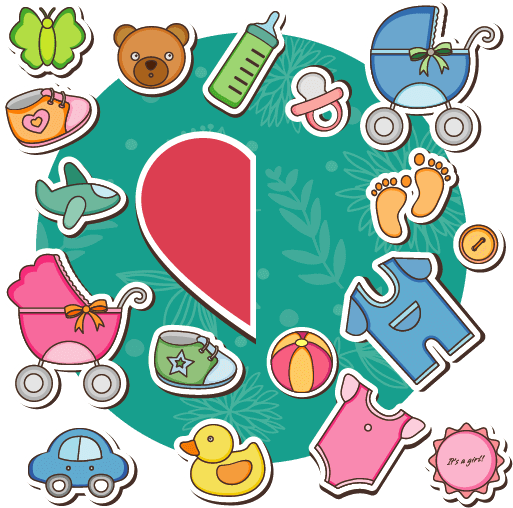 Kolcraft Cloud Double Umbrella Stroller
According to numerous reviews, Kolcraft Cloud Double Stroller is one of the best-selling stroller models on the market. In the vast majority of instances, people choose it because of its affordable cost and pretty good functionality.
Although it may not be that perfect in terms of quality and maneuverability, the Kolcraft Cloud Double Stroller still has a range of advantages that make people buy it. First of all, the affordability of the item contributes to its popularity. Those families who are looking for a simple and cheap umbrella stroller for daily rides do not usually want to spend a lot, so they are ready to compromise some specifications to get a lightweight and easy-to-transport item. Besides, the Kolcraft Cloud is equipped with excellent canopies that can be individually adjusted for every child to guarantee maximum protection.
Reclining seatbacks can take four positions for the maximum comfort of the ride.
The Good:
Lightweight;
Easy-to-transport;
Big, adjustable canopies;
Seatbacks can take numerous positions;
Comparatively high weight limit.
The Not So Good:
No storage basket and parent tray;
No shock system, which might make the ride uncomfortable on rough terrain.
---
#7. Pockit Lightweight Stroller – Best Umbrella Stroller for Tall Parents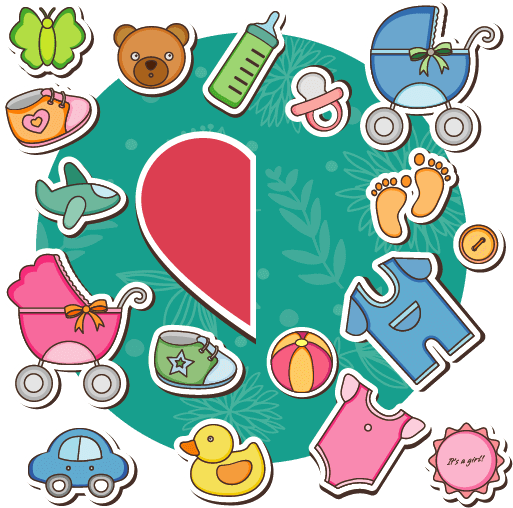 Pockit Lightweight Stroller
If you are an active family that is always on-the-go, Pockit Lightweight Stroller may become the exact item you need. The main features of the stroller are its compact size and low weight. Additionally, it will not take you more than a few minutes to fold and unfold it. No matter if you want to enjoy the usual ride around the city or relish a fantastic trip to the far-away city, Pockit Stroller may be helpful. Just fold it into a light, handbag-shaped package and take it anywhere you go.
According to numerous reviews, Pockit has taken care of everything necessary for a comfortable and convenient ride for both parents and children. Nevertheless, irrespective of its perfect design and exceptional functionality, there still are several points that should be improved.
There is no need to deny that safety is one of the most common concerns of many parents. Buying Pockit Lightweight Stroller, you need to mind the harness, which is quite challenging to adjust. Additionally, some parents complain about a limited storage space, which creates inconveniences in certain cases. However, in general, the stroller is still a top choice for those, who strive to get a small, but efficient umbrella stroller.
The Good:
Lightweight and compact;
Great functionality;
No setup needed;
Works well on bumpy streets.
The Not So Good:
Small storage basket;
Difficult-to-adjust harness.
---
#8. Graco Breaze Click Connect Stroller – Best Umbrella Stroller for Frequent Use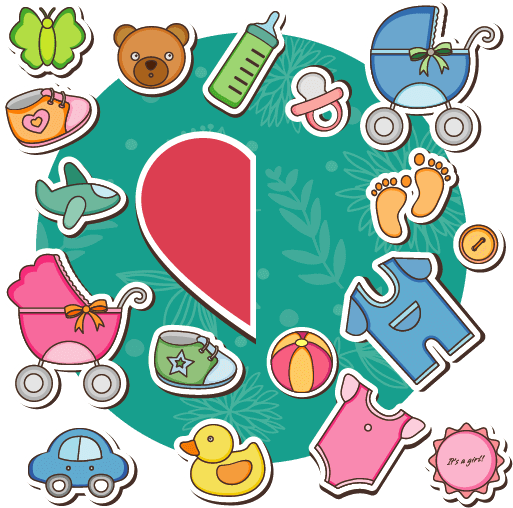 Graco Breaze Click Connect Stroller
Parents, who are in search of a perfect stroller for comfortable and convenient daily rides with their kids, should view Graco Breaze Click Connect as one of the best options. As specified in the customers' reviews, the item is lightweight, maneuverable, easy-to-use, and ultimately cost-effective. Most users highlight that the stroller offers an excellent value for money.
Irrespective of its compact size and low weight, Graco Breaze Click Connect can hold a child up to 50 pounds. A comfortable seat can take numerous positions, while a 5-point harness will guarantee maximum safety in any reclining angle.
This Graco stroller is compatible with a car seat of the same brand, which is exceptionally important for parents who relish traveling with kids. Additionally, it is inevitable to mention a large canopy that protects your child from the sun and wind. The Graco Breaze comes in numerous colors so parents can opt for their favorite one and enjoy every single ride.
The Good:
Offers maximum comfort;
Lightweight and reliable;
Durable canopy;
Reclining seat;
Steady 5-point harness;
One-hand-fold.
The Not So Good:
Somewhat inconvenient footrest.
---
#9. Maxi-Cosi Lara Lightweight Ultra Compact Stroller – Best Ultra-Compact Umbrella Stroller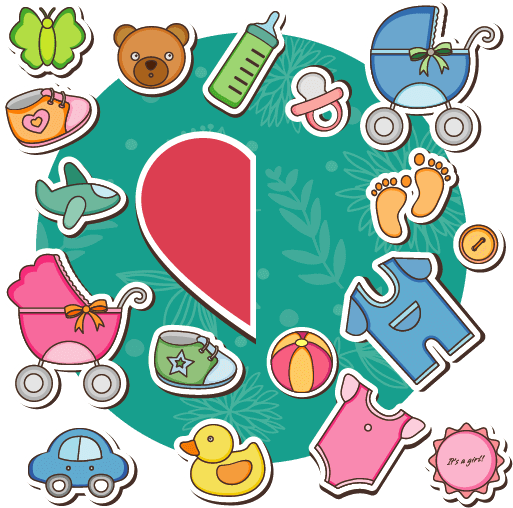 Maxi-Cosi Lara Lightweight Ultra Compact Stroller
Traveling with young children is a challenging experience. However, your task will be simplified if you purchase Maxi-Cosi Lara Lightweight Stroller beforehand. The item is claimed to be ultra-compact and convenient for everyday rides. The stroller features exceptional maneuverability, which makes it easy-to-use on different terrain. Additionally, it is exceptionally lightweight and compact, so you can fold it and get a handbag-size stroller that can be placed in any car, on the bus and plane.
Its affordable cost is another significant point that makes the stroller stand out from the crowd. Unlike similar options within the same price range, Maxi-Cosi Lara provides customers with high quality at a reasonable cost. Although the stroller is exceptionally lightweight and small, it can hold a child up to 50 lbs and guarantee maximum safety and convenience for both kids and parents. With a large storage basket, parents can take everything necessary for their travel and forget about worries of missing something important.
The Good:
Exceptionally lightweight;
Extremely compact when folded;
Easy-to-push;
Affordable;
Big storage basket.
The Not So Good:
No safety bar for the child;
Difficult-to-access storage.
---
Why Buy an Umbrella Stroller for Kid
When you become parents, the safety of your child is your first concern. However, as your kids are growing up, you start thinking more about their comfort and your convenience. As a result, a traditional stroller is frequently replaced with umbrella strollers, which can keep the same safety level but provide much more maneuverability and portability.
Compact umbrella strollers are popular mainly among active parents, who are taking their kids everywhere. Such stroller is not only lightweight and compact but also highly functional and easy-to-use. If you are on your way to buying a stroller, check out some of the best umbrella strollers features that will help you make the right choice:
Lightweight. While usual strollers are frequently heavy and bulky, best compact strollers feature low weight and small size. You will not have to ask for help climbing up and down the stairs or using the city bus. It will take a few seconds to fold the stroller and experience its maximum convenience.
Easy-to-fold. According to the parents' reviews, the vast majority of lightweight umbrella strollers have a one-hand fold feature, which adds to the convenience of its use.
Compact. No matter if you like walking with your child in the shopping mall or park, such stroller is your guarantee of maximum convenience. A small and reclining umbrella stroller will make your every trip special.
Durable. Although this type of a stroller is known as a simplified version of a full-size stroller, it is still a reliable and worthy variant. High-quality elements and details contribute to the durability of the item.
Safe. A 5-point harness is the crucial item a good umbrella stroller is equipped with.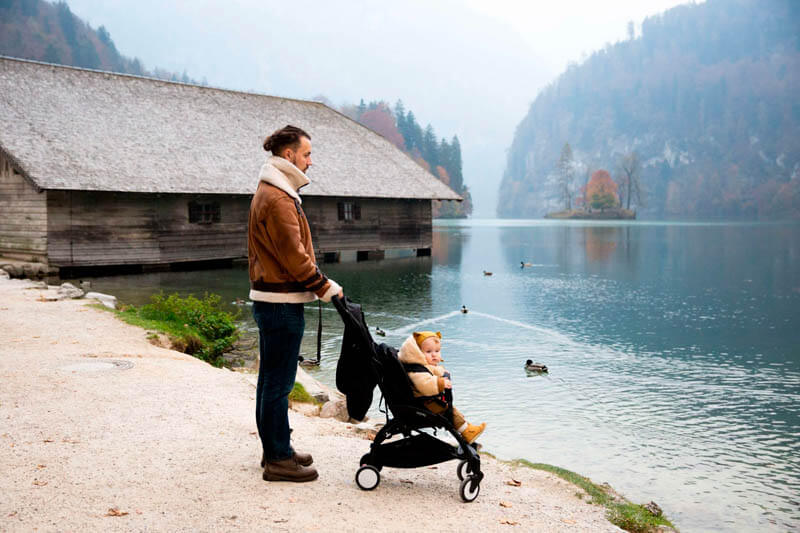 What to Pay Attention to When Choosing the Best Umbrella Stroller?
It is impossible to deny that the contemporary market offers an unlimited choice. If you are looking for a top-rated, dependable and affordable umbrella stroller, you should be ready for a challenging decision. There is a variety of reliable and reputable brands that offer unique items worth your attention. Do you still have a hard time making your final choice? Here are several important characteristics you should pay attention to when opting for the best umbrella stroller 2022:
Certification. Safety is the top concern of every parent. If you want to get the best durable, long-lasting, safe, and high-quality umbrella stroller, you should purchase from a well-known and trusted brand that has a corresponding certification;
Wheels and brakes. The simplicity of use and maneuverability are the key features parents are looking for as they choose a sturdy umbrella stroller. Pay due attention to these details, as they will contribute to the quality of your walks;
Canopy. A large, adjustable canopy will protect your child from the sun and wind, still offering the necessary ventilation;
Seat. A reclining seat that takes several positions should be your top choice. It is the option that predetermines the comfort of your child during every single ride;
Storage basket. Although it is not the most important feature, it is still a vital one. If you are heading for a daily walk with your child, you need to take some essentials, such as toys, diapers, or extra baby apparel, so umbrella strollers with storage basket will help you take everything necessary and have no extra bags.
FAQ
What are the safety standards for umbrella strollers?
The safety of their sweet little users is the main concern of every single brand offering umbrella strollers. Manufacturers have to meet certain standards to be certified, among which are temperature testing, side-impact testing, 2x federal crash test, etc.
Can I use an umbrella stroller for an infant?
Actually, there are umbrella strollers for babies. They can fully recline so are safe for a newborn. However, in most cases, umbrella strollers are recommended for children over four months old or those who have learned to sit up. 
What is the difference between an umbrella stroller and a regular stroller?
There are numerous crucial differences between these two types of strollers. An umbrella-type one is lightweight, compact, and maneuverable. It is designed to guarantee the maximum comfort and convenience for travel-oriented families. The stroller is preferred by families who are looking for ultimate flexibility and mobility. Regular strollers are sturdier, bigger in size, and heavier, so it may be quite difficult to use them every day or during trips.
Can I take an umbrella stroller on a plane and how much do airlines usually charge?
Parents who enjoy traveling with children are allowed to check one umbrella stroller at no charge. However, we recommend that you check this information with a particular airline you're going to fly with.
What are the age and weight limits for an umbrella stroller?
An umbrella stroller has no age limits. Instead, you should pay attention to the weight limit. On average, an umbrella stroller can hold the child up to 50 lbs.